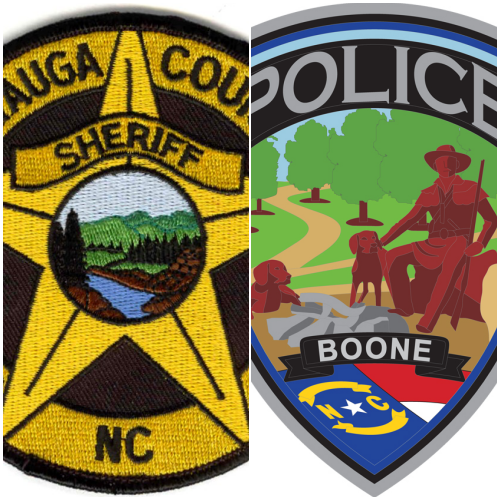 Last Updated on April 28, 2023 4:58 pm
Joint press release issued on behalf of the Watauga County Sheriff's Office and the Boone Police Department.
On Thursday, April 27, 2023, the Watauga County emergency communications center received a report of a threat of mass violence directed at the Watauga County School System. Boone Police Department officers and Watauga County Sheriff's Office deputies were alerted about the threat with information provided about the alleged suspect. Within minutes the suspect was located driving in Boone. 
Deputies and officers conducted a vehicle stop and detained the subject under an emergency involuntary commitment process. The subject was transported to Watauga Medical center for evaluation by the crisis team and behavioral health personnel.
Investigators responded and started working to determine the facts of the case. During the initial report to the communications center very specific allegations were made. Investigators and patrol units were able to follow-up on each allegation. None of the allegations were found to be factual but investigators continue to follow-up on some technologically based information sources. The alleged suspect was evaluated by medical personnel and not deemed to be a threat to themselves or others.
A report of this type represents one of the most distressing types of crimes a community could experience. Preestablished relationships and protocols between our law enforcement partners, mental health crisis personnel and our school system allowed a very rapid and fluid response to this report. We are thankful this report was not true. We will continue to utilize all available resources to maintain the safety of our schools and community at large. Due to the mental health component of this investigation no specific information about the alleged suspect will be released.
If you become aware of a potential threat of mass violence, please contact your local law enforcement agency by calling 911, or you can report anonymously through High Country Crime Stoppers 828-268-6959.