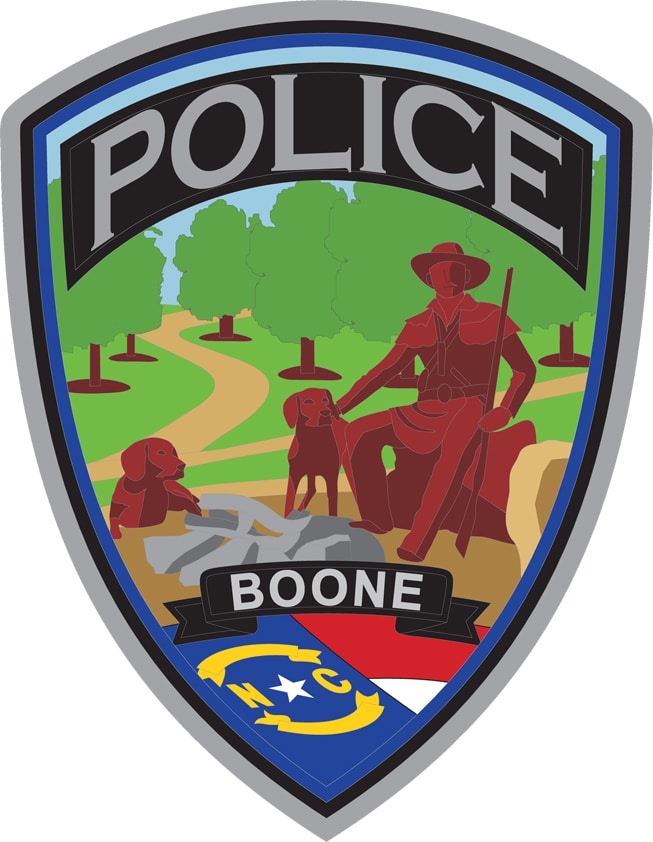 Last Updated on October 8, 2020 10:24 am
Boone, NC – On Monday, October 5, 2020 Boone Police Communications received a 911 call from a mother stating that she and her 8-year-old child were separated while walking on the Greenway Trail. The pair became separated while walking near the Casey Lane access, which is on the eastern side of the trail system. Officers responded and immediately began a search for the missing child.

As officers were canvassing the area and contacting pedestrians on the Greenway Trail using our newly acquired Polaris side-by-side utility vehicle, when they received information that led to a possible location of the child. After responding to that general area, the child was located safe and unharmed near the "Jim Byrne" Bridge. The use of this vehicle was instrumental in gaining access to the area and locating the child in a timely manner.

The vehicle was purchased in late June 2020, made possible through a donation by an anonymous community member. "This vehicle has been a great asset to the department and has proven to be a valuable tool. It allows officers to respond quickly to areas where conventional methods created unnecessary delays in the past. Our department remains committed to providing timely service and keeping the Greenway Trail safe for all of our citizens and visitors". Captain Bobby Creed, Commander Uniform Patrol Bureau

We would also like to thank Boone Fire Department and the many citizens that aided us in our search who were utilizing the Greenway Trail.