Last Updated on February 12, 2022 6:40 pm
*Boone Police Department Press Release* 
During the early morning hours of Monday, November 13, 2017, several businesses in the downtown Boone area along King Street were vandalized.  A High Country Crime Stoppers alert, including video links, was released the same day.
On November 14, 2017, Boone Police Officer Walker Smith, while on patrol in the downtown area, saw the two subjects from the earlier High Country Crime Stoppers release.  Officer Smith attempted to contact these two subjects, but they fled towards campus.  A request for assistance was transmitted to Appalachian State University Police.  Boone Police officers and ASU Police officers started searching the area for the subjects. The subjects were located a short time later behind the Turchin Center on the campus of Appalachian State University. 
As a result of this incident and the follow-up investigation, Boone Police arrested George Edward Lord, 21 years-of-age, of Hopewell Church Road, Boone, and charged him with 4 counts of Misdemeanor Vandalism.  Mr. Lord was taken before a Watauga County Magistrate where a $3,500 secured bond was set pending a December 6, 2017, appearance in Watauga County District Court.
The second individual, Peter Grant Catoe, 23 years-of-age, of Buena Vista Drive, Boone, was charged by Boone Police with 4 counts of Misdemeanor Vandalism.  ASU Police also charged Catoe with Misdemeanor Resist, Obstruct or Delay, and Misdemeanor Misuse of 911 System.  Catoe was given a secure bond $5,000 pending an appearance in Watauga County District Court.
High Country Crime Stoppers and the Tsunami video surveillance systems once again proved invaluable.  The Tsunami videos released allowed Officer Smith to recognize these perpetrators and ultimately led to their arrests. 
Over ninety-percent of reported crimes in the downtown Boone business area have been solved due to the partnership between business owners, citizens and High Country Crime Stoppers, through the use of the Tsunami video surveillance systems.  Boone Police Downtown Officer Glen Kornhauser said, "I can submit a crime stoppers release on a Friday, and almost guarantee a suspect can be identified by Monday".   When the majority of the down town area is covered by cameras, the chances of not being discovered and identified are slim.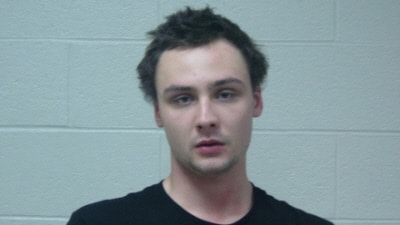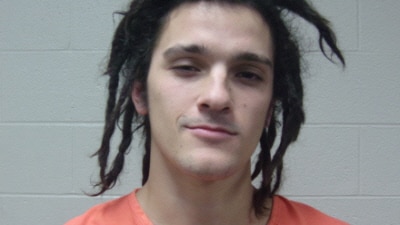 High Country Crime Stoppers is a non-profit 501(c)(3) organization operated by a volunteer community board of directors serving Avery and Watauga Counties. High Country Crime Stoppers encourages the reporting of information or leads which can assist law enforcement with solving crimes. Its goal is to help in the fight against crime, but it is not part of the local police departments or sheriff's offices. Each County has a law enforcement coordinator who participates as an advisor to the board, but is a non-voting member. The citizen's board is responsible for operations of the program, fund raising, public relations, and approval of rewards. www.highcountrycrimestoppers.com