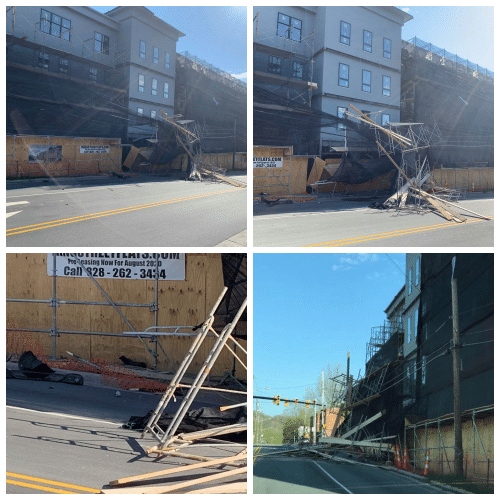 Last Updated on May 4, 2020 7:08 am
A multi-use development project in Boone, known as King Street Flats, was damaged after a vehicle ran into the building on Sunday morning.
According to incoming reports to the WataugaOnline.com social media outlets, along with police scanner communications at the time, around 9 am a van reportedly struck the building project located in the area of 300 W King Street.
A van matching the description, along with occupant(s) inside, was located a short time later, according to scanner communications at the time.
WataugaOnline.com will update as more information becomes available from Boone Police on Monday.
Photos submitted and used by permission to WataugaOnline.com