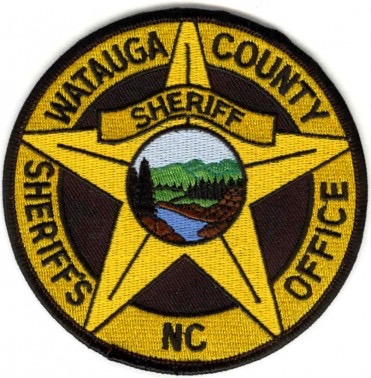 Last Updated on October 23, 2023 3:52 pm
On October 22, 2023 at 12:55 PM, the Watauga County Sheriff's Office responded to a report for a breaking and entering in progress in the 900 Block of Rainbow Trail after the homeowner came home and found an unknown man sitting on the couch. The homeowner was able to safely move to another location and call 911.
Once Sheriff Deputies arrived on scene, entry was made into the residence and the man was taken into custody without incident. The man was identified as Joseph Michael Johnson, 35, of Boone.
After further investigation, it was found Johnson had tried forcing entry into the basement of the home before forcing entry into the main floor. Inside of the home were signs of several items being taken.
CID responded to assist with processing the scene and while doing so, the stolen property was recovered. Watauga Medics also responded to check Johnson due to drug impairment.
After the investigation was completed at the home, Johnson was charged with:
1 count of Felony Breaking and Entering,
1 count of Felony Larceny after Breaking and Entering,
1 count of Felony Attempted Breaking and Entering,
1 count of Injury to Real Property,
1 count of Possession of Stolen Property, and
1 count of Simple Possession of Schedule III Controlled Substance.
Johnson was confined to the Watauga County Detention Center under a 48 hour hold (under a new statute recently put into place by the NC Legislature)and is scheduled to appear in court on December 20, 2023.