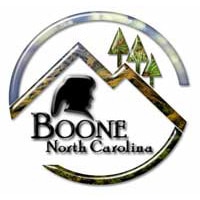 Last Updated on April 20, 2023 11:55 am
UPDATE – Due to the impending weather forecast for Saturday, April 22, the Town of Boone "Boone Clean Up Day" has been canceled. Other events to still take place. See this article for more information.
---
The Town of Boone is hosting the Fall 'Boone Clean Up Day' this Saturday, beginning at
8:00am. All citizens are invited and encouraged to take part in this town-wide clean up by
volunteering to clean around their property on "Boone Clean-Up Day". Volunteers may also
come by the Town of Boone Public Works Center, located at 321 East King Street, between the
hours of 8:00am and 1:00pm if they wish to be assigned a location to clean inside the town
limits. Cleaning supplies (gloves/bags) will be provided.

"I'm looking forward to our bi-annual clean-up event uniting volunteers and organizations
tackling the litter and debris that has built up along our streets and in our streams during the
summer months. I hope everyone will join us on Saturday!" Shannon Isaacs, Program
Coordinator, stated.

Refreshments will be served at the Public Works Center from 12:00pm to 1:00pm. For those not
able to participate on September 10th, the Town of Boone encourages citizens to choose a date
during the "Litter Sweep" (September 10th to September 24th, 2022) to clear your property of
litter and debris.

Town residents will receive an additional free curbside pickup of collected debris (household
junk/bulk items, yard debris or brush). Please contact the Public Works Department to schedule
your collection at (828) 268-6230.

For more information, please contact Shannon Isaacs, Program Coordinator, at
shannon.isaacs@townofboone.net or (828) 268-6230.
PO Box