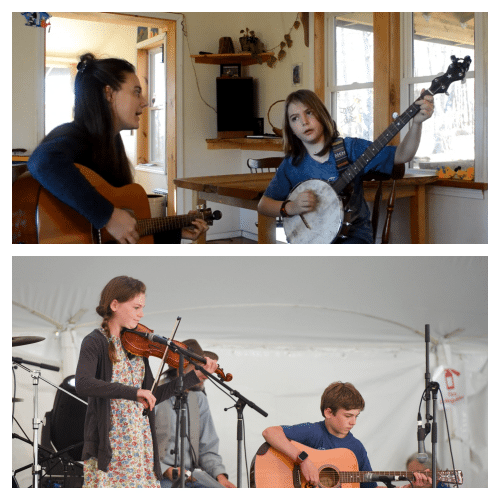 Last Updated on May 11, 2021 1:57 pm
The Boone Junior Appalachian Musicians (JAM) program was selected to receive a $1,000 Wayne C. Henderson Scholarship towards furthering its mission to promote traditional music in the community, especially among youth. Coordinated through the Town of Boone's Cultural Resources Department, Boone JAM exposes individuals to the traditional music styles of the region through active, hands-on engagement. This programs draws upon a pool of talented local instructors who are steeped in the musical culture of the Southern Appalachians.
In previous years, Boone JAM has offered affordable group lessons at the Jones House on a number of folk instruments including banjo, fiddle, guitar, ukulele, mandolin, and dulcimer. Past semesters have seen in excess of 100 students enroll and, although instruction has shifted to one-on-one video lessons for the time being, many students have continued to take advantage of the program.
One creative innovation of the past year has been the introduction of the Boone JAM Zoom-Along series. These free hour-long virtual sing/play-along workshops take place on the Zoom video conferencing application and on Facebook Live, and they are hosted by some of the region's most gifted musicians. "This has been an excellent way to engage some of our JAM students, along with local strummers, fiddlers, and pickers, in a low-pressure environment that recreates the community feel of an old-time jam," says Cultural Resources Coordinator Brandon Holder.
In addition, three Boone-area students have been awarded individual scholarships to pursue their music exploration and education. One of these students is Liam Lanham, who is currently enrolled in virtual banjo lessons with Boone JAM instructor Amanda Wright. Liam says, "I like the banjo because during Covid it has given me something to do and I enjoy playing it. I am going to use the scholarship money to take more lessons and become a better banjo player. Hopefully we can have in person lessons and join in jams this summer."
Also presented scholarships were siblings Hayden and Josephine Walker, a pair who have previously graced the Merlefest stage. Both plan to use this money to continue private lessons. "I am very grateful to the Wayne Henderson Scholarship program for honoring me with this opportunity," says Josephine. Hayden shares this sentiment, adding, "I am so thrilled to have received this incredible opportunity to become a better musician."
"It's incredible to see the development and growth of some of our talented young local musicians," says Holder. "The Wayne Henderson Scholarship will go a long way in helping Boone JAM to further its mission and to ensure that our region's rich musical heritage is passed down to generations to come."
To find out more about virtual music lessons through Boone JAM and the Zoom-Along series, you can call the Jones House at 828-268-6280, email brandon.holder@townofboone.net, or visit www.joneshouse.org.
Boone JAM student Liam Lanham plays banjo, accompanied on guitar by his mother, Liz.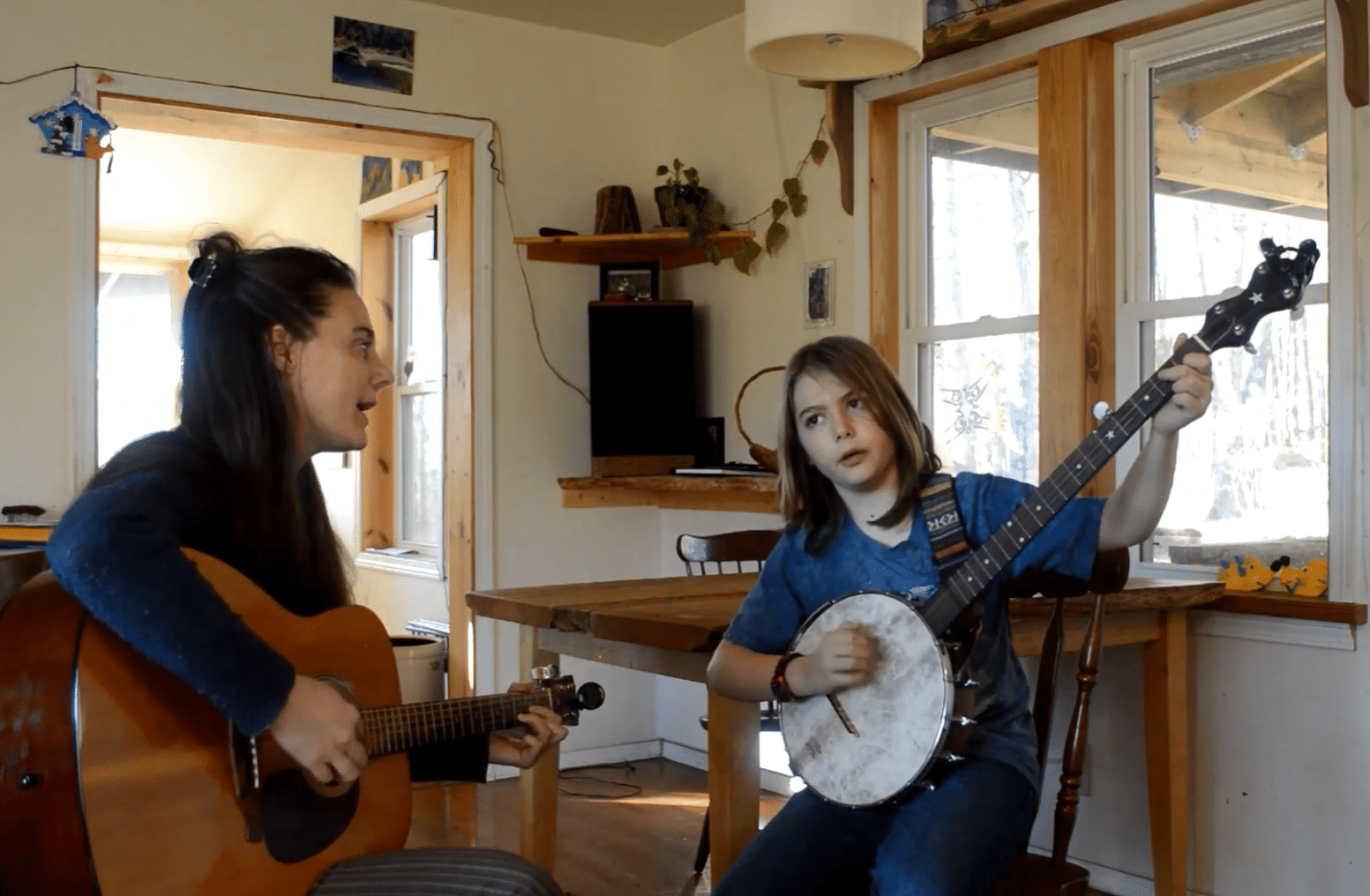 Wayne C. Henderson Scholarship awardees Josephine and Hayden Walker perform at Merlefest.