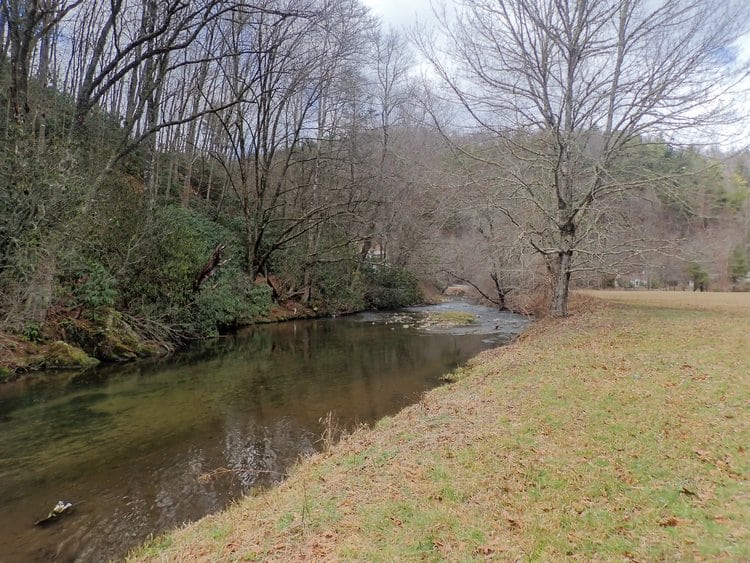 Last Updated on December 15, 2022 1:23 pm
The North Carolina Parks and Recreation Trust Fund (PARTF) recently awarded $500,000 toward the development of Boone Gorge Park. This park and one-mile section of the Middle Fork Greenway (MFG) is currently in the design, engineering, and permitting phase, and will connect to Watauga Medical Center and the Boone Greenway.
"We are so excited to have the continued support of the state for the greenway," says MFG Director Wendy Patoprsty. "Every dollar that is given to the MFG over the next year will match the PARTF grant and a few other state grants going towards putting the next mile of trail on the ground."
Funding for the land purchase for this future Watauga County park was provided by the Watauga County Tourism Development Authority (TDA) and the State of North Carolina, with help from Senator Deanna Ballard and Representative Ray Pickett.
Wright Tilley, Executive Director of the Watauga County TDA, says: "We are thrilled that Blue Ridge Conservancy received a PARTF grant for the Boone Gorge Park property. This property will be a key part of section five of the MFG. The Watauga County TDA is proud to have provided funding to help preserve this piece of land and contribute to the costs of design, engineering and permitting for this awesome property."
Eric Smallwood, Watauga County Parks and Recreation Director, adds: "The Middle Fork Greenway is a great project for Watauga County and the High Country and we're excited to continue to work with the Blue Ridge Conservancy to see this project come to life. As each section gets completed you can see the momentum and excitement grow in the community. This is a project that will do so much more than simply connect Blowing Rock and Boone – it's a transportation project, a conservation project, public health project, and a connection to nature project that will benefit future generations."
Fundraising is underway for the remaining $600,000 needed to construct the park and build an additional mile of trail. Grants, foundation donations, and private donations are needed to complete the project in a timely manner.
PARTF awards matching grants to local governments for parks, public beach access, and improvements in state parks. In 2022, 39 recipients, including the Middle Fork Greenway, were selected to receive grants totaling $17,074,366. To learn more about these grants, visit PARTF's website.