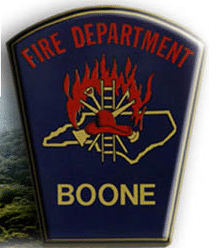 Last Updated on May 14, 2022 8:41 am
NOTE – The first of these burns occurred on Monday night May 9, 2022.
The second of these burns takes place Saturday, May 14, 2022
---
BOONE, NC May 9 – Over the next few weeks, Boone Fire Department will be conducting several Live Burn Trainings on Marich Lane in the area of Perkinsville Drive and Clawson Street.
The public should be aware that significant fire and smoke will be visible in the area of 421 S, 194 N, and New Market Centre.
Boone Fire urges motorists to use caution when driving in the area. There will be multiple fire apparatus and firefighters parked in the area. Please watch for moving firefighters and apparatus and pay attention to other motorists.
Remember to always slow down and move over for emergency vehicles stopped in the road.