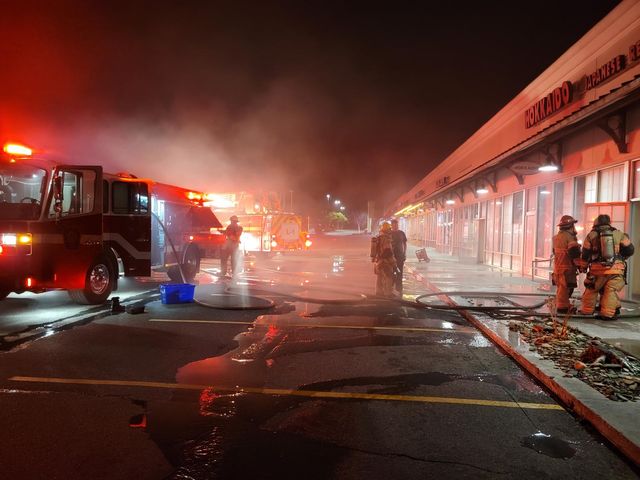 Last Updated on June 27, 2023 8:23 pm
This past Saturday, June 24th, at 4:00am Station 2 was alerted to an automatic fire alarm activation on Watauga Village Drive. Engine 6 arrived to find the sprinkler system activated and smoke coming from a restaurant at the end of the building. Capt. Wilson immediately upgraded the incident to a working structure fire.
Crews deployed hose and forced entry into the building. Upon entry, it was found that the sprinkler system had put out a small fire in the kitchen.
Upon investigation, it was deemed to be an electrical fire that had spread to nearby combustible materials.
This incident highlights the importance of sprinkler systems in reducing fire growth and saving lives!
Responding Units:
Engine 6, Engine 4, Ladder 1, Squad 1, Tanker 2, Chief 21, Bat. Chief Propst, Bat Chief Brown, and numerous off-duty personnel.