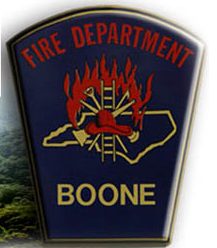 Last Updated on August 3, 2022 11:30 am
If you are having difficulty installing your child's car seat or not sure you have installed it correctly the Boone Fire Department can help you out.
As of August 1 Boone Fire Department will have new days and times for child passenger safety seats checks and installs. These checks and installs can be done Tuesday mornings from 9am-noon and Thursday afternoons from 1-5pm. This is by appointment only. Please call the Boone Fire Department at 828-268-6180 to make your appointment.
Just a quick reminder on North Carolina child passenger safety laws:
Children younger than age 8 AND who weigh less than 80 pounds must be in a car seat or booster seat.
Children younger than age 5 AND who weigh less than 40 pounds must be in the rear seat.
The American Academy of Pediatrics recommends the following:
Children should be rear facing as long as possible, at least until age 2. Younger children are safer when rear-facing.
When your child reaches the weight limit for rear-facing they should be moved to a forward facing seat that uses a harness system. Keep your child in the forward facing seat with a harness until they are big enough AND mature enough to ride in a booster seat with the seat belt fitting correctly.
When using a booster seat the seat belt should lay across the hips (not belly) and at the collar bone. Use the booster seat until your child can sit on the vehicle seat with the seat belt at the correct body position.
It is recommended that children ride in the rear seat until age 12.