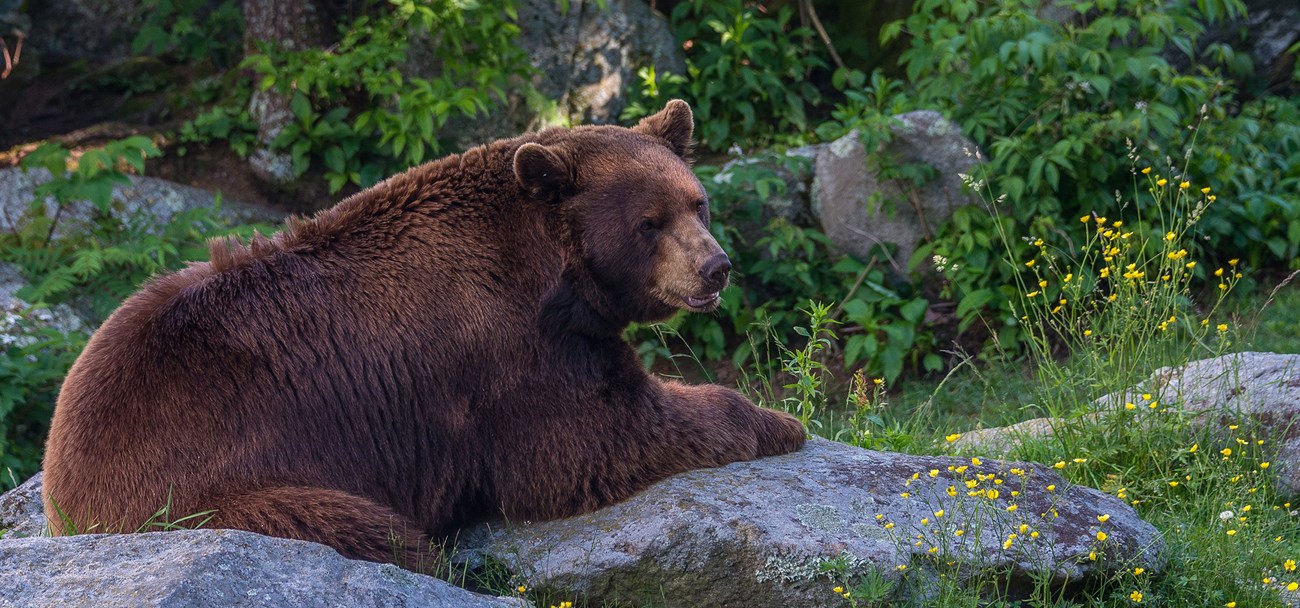 Last Updated on June 22, 2023 10:31 am
(NC/VA) – The beginning of the Blue Ridge Parkway's visitor season coincides with the early critical feeding season for bears. As a result, increased visitor traffic on park trails and in park campgrounds at the same time bears are looking for food has led to a series of recent human and bear encounters in several area across the 469-mile park.
From mid-May through early June, there were three reports of bear encounters on the Bull Mountain Trail near Asheville, North Carolina. In response, wildlife biologists and law enforcement rangers enacted a closure to all use on a half-mile section of the Mountains to Sea Trail in the Bull Mountain area, from milepost 381.3 to 381.8. This closure is expected to be in place through June 30, 2023. The motor road in this area remains open to all use. Additionally, several bear encounters have also been reported in campsites at Peaks of Otter Campground near Bedford, Virginia. There are currently no closures in this campground, and campers are educated upon check-in with bear safety information.
"Visitors are encouraged to be BearWise® when visiting bear country," said Blue Ridge Parkway Wildlife Biologist Tom Davis. "These early season encounters are not out of the ordinary, however we want to use them as an opportunity to remind visitors that their actions in the park can help keep themselves, other park visitors, and wildlife safe."
Park staff want to remind park visitors and neighbors to:
Maintain situational awareness. If you encounter a bear, back away slowly in the opposite direction and wait for the bear to leave; or make loud noises, shout, or bang pots and pans together to scare the bear away.
Keep dogs on a leash. Pets must be always kept on a leash no longer than 6ft while in the park. Leashes protect your dog from becoming lost, getting too close to others, and disturbing (or being disturbed by) wildlife.
Keep food out of sight. Mandatory food storage regulations are in effect in all park campgrounds, picnic areas and backcountry campsites. All food, coolers, utensils, cook stoves and other food related items must be stored out of sight in a closed vehicle or in a bear proof food storage locker.
More bear safety tips are available on the Parkway's Bear Safety web page and at BearWise.org. If you encounter a bear while on the Parkway, call (828) 298-2491 or stop at the nearest Visitor Center to report the encounter.