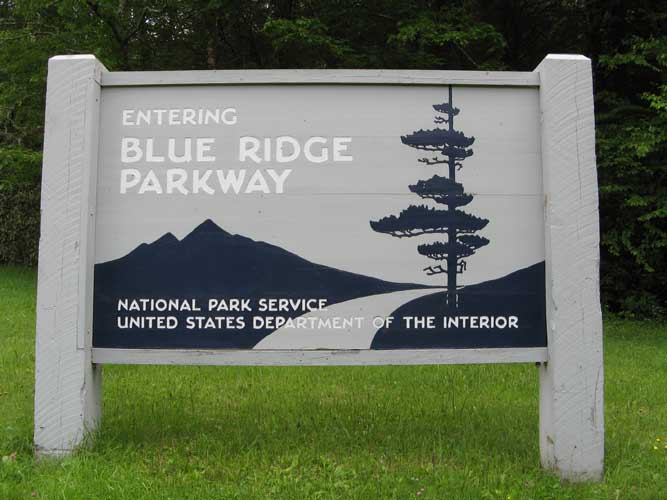 Last Updated on May 24, 2023 11:01 am
(NC/VA) – Blue Ridge Parkway campgrounds, picnic areas, and visitor centers open with full services for the 2023 visitor season this weekend, and National Park Service managers want to take the opportunity to remind visitors of the important role they play in keeping the park a safe and welcoming place for everyone who visits this season and for years to come.
"The Parkway's varied landscape and diverse experiences invite everyone who visits this park to enjoy something that matches their personal interests." said Blue Ridge Parkway Superintendent Tracy Swartout. "To help everyone find the Parkway experience that most excites them, requires planning ahead for a safe and memorable visit. We are also excited for the historic investments in road maintenance visitors will see this year; we are pleased that while these projects are underway, visitors will still have access to popular visitor areas- even if from a different direction than originally thought."
Multiple road projects are underway this season, and as with any road project, motorists and park visitors must exercise caution and observe closures. The Parkway website and road status page are important planning tools that provide milepost by milepost status information daily with links to additional project information or detour maps where applicable. In addition to previously announced projects for a major paving project in northwest North Carolina and repairs to Price Lake dam bridge, visitors may experience intermittent or one lane closures related to paving projects in some NC overlooks, parking areas and picnic areas.
The Blue Ridge Parkway is one of the largest designed landscapes in the country, providing visitors with a wide variety of opportunities to experience southern Appalachian nature, history, and culture. The park's drive-a-while, stop-a-while design enhances the experience and requires extra attention while driving. Whether at Milepost 0 or 469, driving the scenic route, hiking a trail or taking in a concert or ranger program, visitors are reminded to recreate responsibly and safely. A complete schedule of open facilities is also available on the Parkway's website.