Last Updated on October 2, 2022 5:53 pm
Employees of Blue Ridge Electric Membership Corporation and its heating fuels subsidiary, Blue Ridge Energies, LLC, were recently recognized for their years of service as well as performance for strategic goal achievement during an employee awards dinner at the Walker Center on the campus of Wilkes Community College in Wilkesboro.
Chief Executive Officer Doug Johnson congratulated each employee and gave a brief overview of their accomplishments while at Blue Ridge as award plaques were presented by: Julie O'Dell-Michie, Senior Vice President/Chief Administrative Officer.
At the end of the program, Board of Directors Vice President Jeff Joines recognized the hard work by employees to serve the members and customers of Blue Ridge Electric and Blue Ridge Energies.
Recognized from the company's Watauga County district and subsidiary offices were:
30 years: Rachel Jolly operations coordinator and Tim Jones crew leader.
 15 years: Morris Critcher, Energies service specialist, Jay Erwin, senior member services representative; and Kevin Norris, warehouse specialist
10 years: Jeff Lowrance, warehouse assistant; Jim McConnell, Energies sales and delivery; and Brantley Taylor, Energies sales and delivery.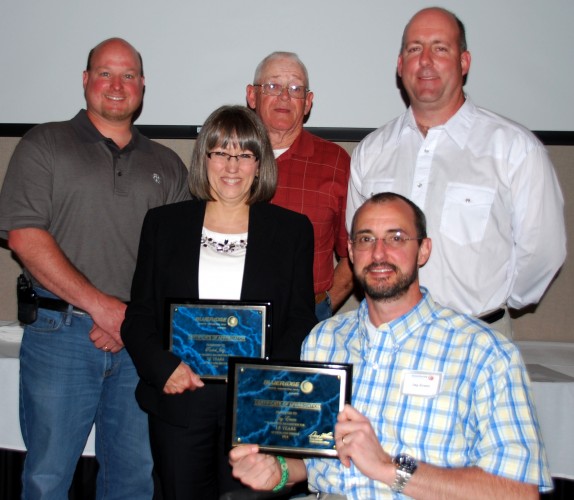 Also presented during the evening were special achievement awards given to the offices that had the best performance in key areas of the company's strategic goals. The Watauga Energies office earned financial performance and management awards.