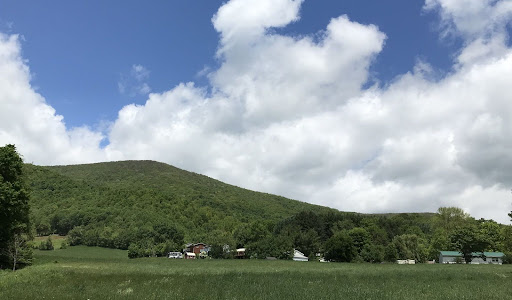 Last Updated on November 20, 2023 1:00 pm
Blue Ridge Conservancy (BRC) continues adding land to Three Top Mountain Game Land in Ashe County. BRC recently transferred 90 acres to NC Wildlife Resources Commission on the east end of Three Top Mountain. This is in addition to 615 acres transferred in recent years. The game land currently covers 3,100 acres in Ashe County.
The south facing property is entirely forested, with elevations exceeding 4,200 feet. A mature Carolina hemlock forest is located on the eastern ridge of the property and a headwater stream originates on the property and flows into Buffalo Creek. It is located in the Three Top Mountain Natural Heritage Area, which is ranked Exceptional by the NC Natural Heritage Program.
The property provides a linkage to other properties BRC has acquired. The adjacent tracts are also forested, tying into BRC's mission of protecting ecology and habitat, and protecting and creating recreational opportunities.
"Protecting forested land in the Amphibolite Mountains is one of BRC's priority areas," says Eric Hiegl, BRC's Director of Land Protection and Stewardship. "Conservation land acquisitions protect the property's conservation values while allowing appropriate public use. Land in the Three Top Mountain Game Land can be enjoyed by hunters, wildlife enthusiasts and hikers."
Three Top Mountain is part of the Amphibolite Mountain group, a mountain chain containing a calcium-rich rock rare in the southern Blue Ridge. Located in Ashe and Watauga counties, the Amphibolites also include Howard Knob, Elk Knob, Snake Mountain, Phoenix Mountain, Paddy Mountain, and Mount Jefferson.
Funding for this acquisition was provided by the NC Land & Water Fund and Fred & Alice Stanback.