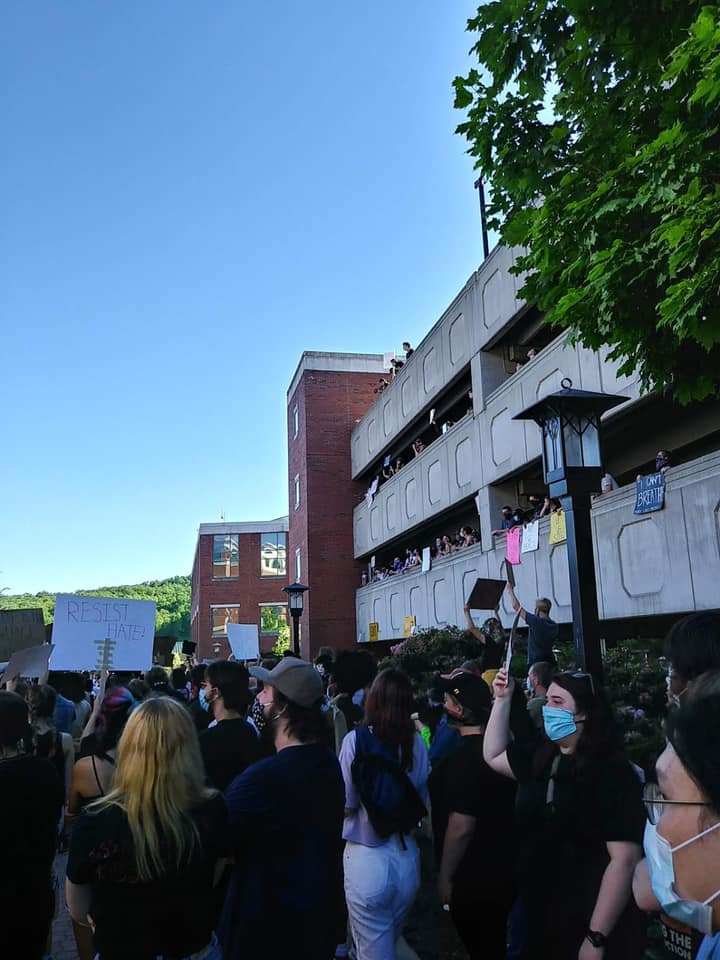 Last Updated on June 1, 2020 9:10 am
A large number of protesters staged a peaceful march in Boone against racism on Sunday. The event was organized by Black Students In Boone, according to a sign shared across social media outlets, and was also in response to the death of George Floyd in Minneapolis, Minnesota.
Ethan Joyce, App State beat reporter for the Winston-Salem Journal, also reports that a handful of AppState football players help organize the event.
Joyce also noted that police were in regular communication with the protestors, even handing out water.
The march started at College Street on the Appalachian State campus, proceeded to the Watauga County Courthouse, where several speeches took place, and then back to College Street.
Photos: Emily Probin