Last Updated on October 2, 2022 5:40 pm
A round of much colder weather, not felt since January 2014, returns to the region this week. Ahead of the bitterly cold temperatures arrived gusty winds prompting the National Weather Service to issue a Wind Advisory from Sunday into Monday.
Peak wind gusts of 51 mph just before midnight Sunday and 49 mph at 2:35am on Monday, at the Watauga Medical Center reporting station, drove wind chill readings into the teens. Windy conditions are forecast to last at least into Thursday.
As far as temperatures, wind chills in the single digits are possible Tuesday and below zero starting on Wednesday. Readings as low as 20 below are possible Wednesday night into Thursday, the likes of which have not been felt since the record setting cold of January 2014. See below for maps and graphics outlining the cold ahead.
The National Weather Service has issued a Wind Chill Advisory from noon Wednesday through noon Thursday.
Update from NWS – Blacksburg
Graphic: Brad Panovich – NBC Charlotte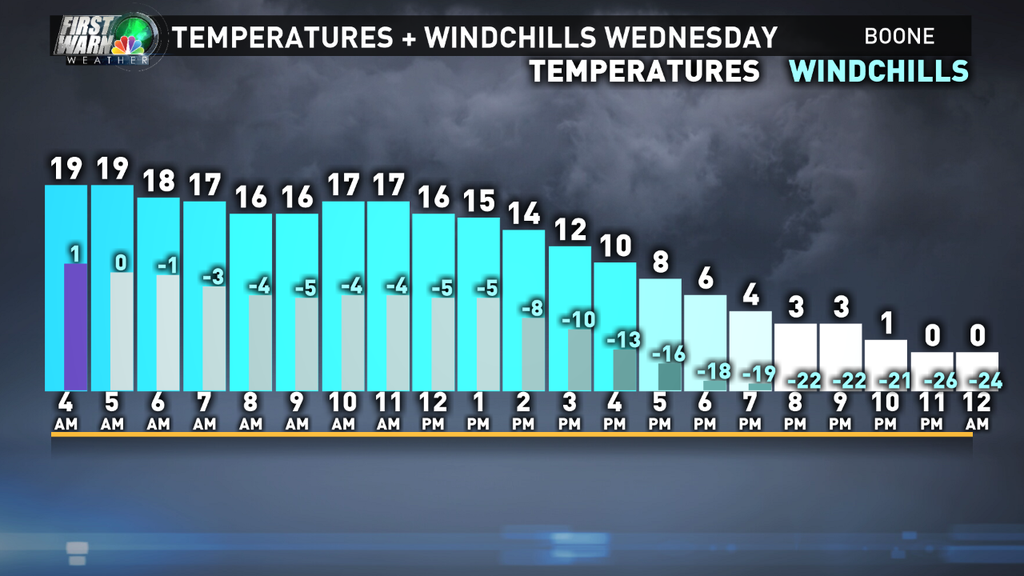 Wind gusts at Watauga Medical Center on Sunday night/Monday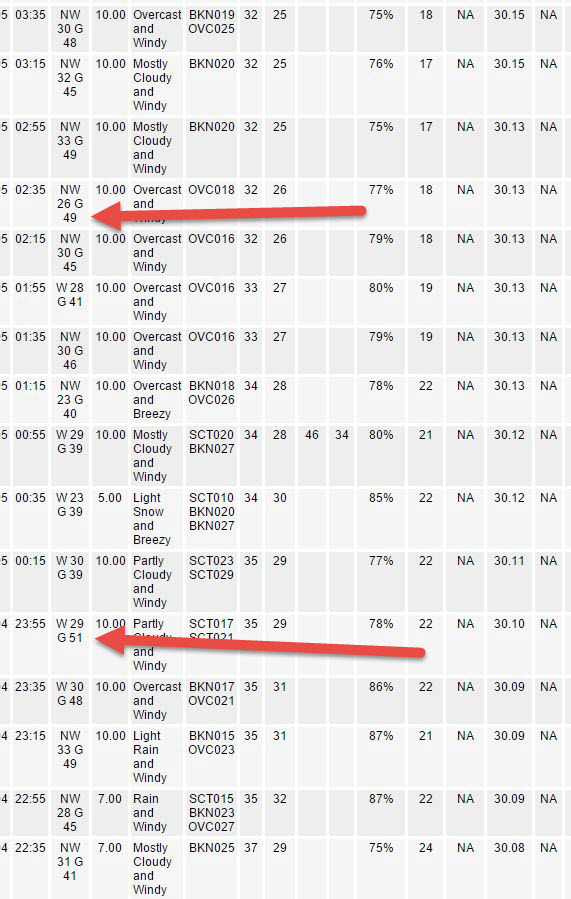 Maps: National Weather Service Blacksburg