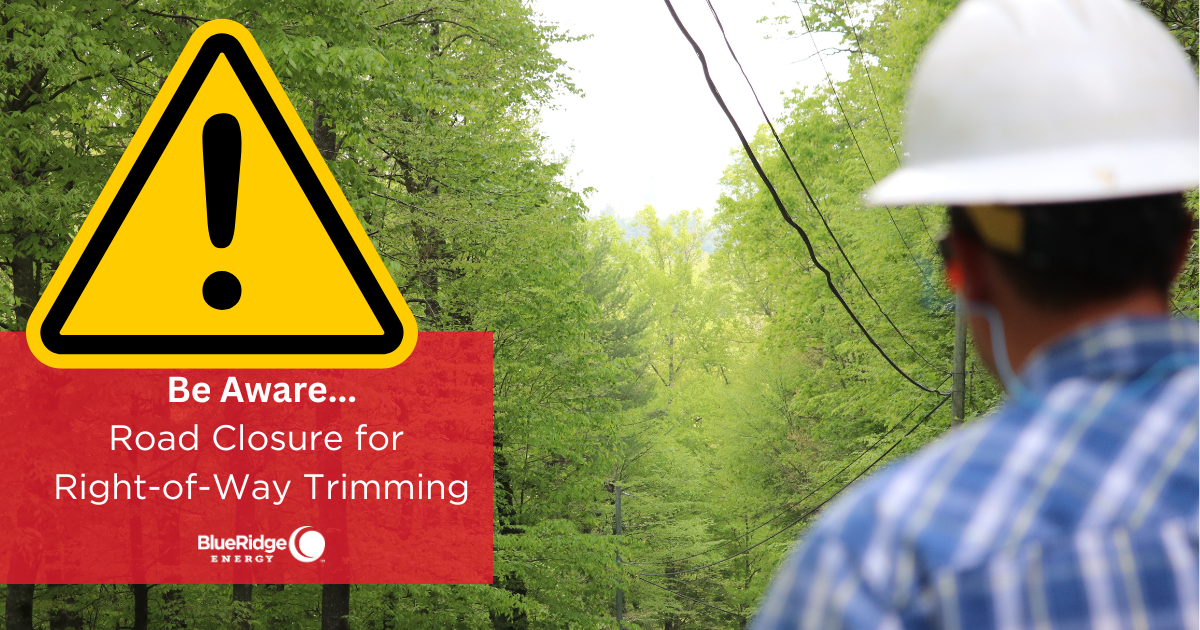 Last Updated on September 9, 2023 9:32 am
A section of Winklers Creek Road behind Boone Mall up to Rocky Creek Road will be closed from 8 a.m. to 5 p.m. on Monday, September 11, 2023, to ensure public safety while Blue Ridge Energy conducts right-of-way trimming.
Blue Ridge Energy thanks the public for their patience during Monday's road closure and for planning alternate routes ahead of time.
Blue Ridge Energy is a member-owned electric cooperative, serving some 78,000 members in Caldwell, Watauga, Ashe, Alleghany, Alexander, Avery, and Wilkes counties. Learn more at BlueRidgeEnergy.com.