Last Updated on December 24, 2019 5:02 pm
BOONE, NC –  The Watauga County Back 2 School Festival saw a record number of school children show up at Watauga High School on Saturday, August 12th for backpacks, school supplies and much more.
"We were able to serve over one-thousand students, beginning at 9:00 a.m. with our soft-opening for families with special needs children," stated Back 2 School Festival coordinator Kendra Sink. "From the sponsors, who donated over $35,000, to the two hundred volunteers and the sixty activity booths hosted by local nonprofits, churches and businesses, it was so gratifying to see so many people come together to meet this demand."
In addition to backpacks and school supplies, two hundred children received haircuts from local stylists at the Boone Service League hair salon and 820 kids received either a pair of brand new shoes or a gift card to Shoe Department / Encore.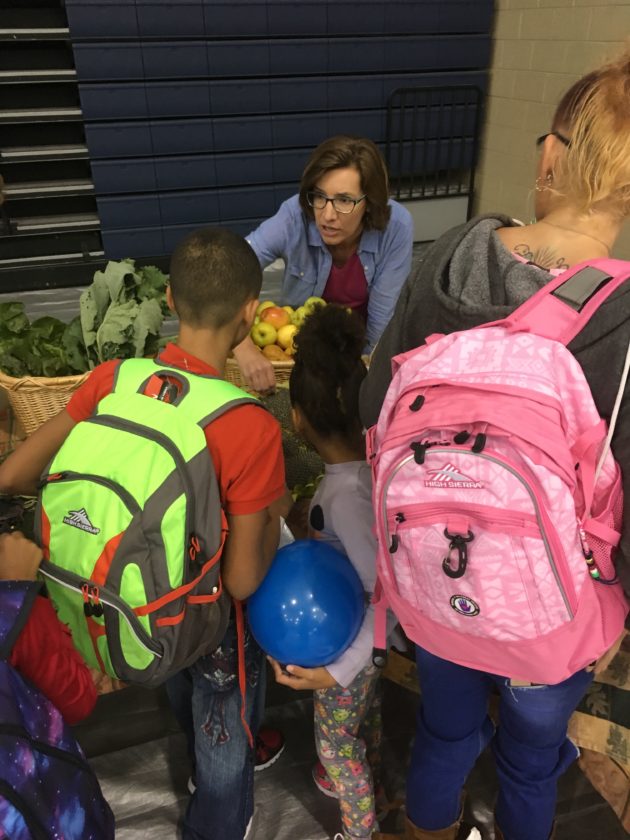 Attendees of the fifth annual festival, presented by Mast General Store, ECRS, Boone Optimist Club, The Winkler Organization, 4 Forty Four Builders, High South Event Professionals, Snow Masonic Lodge #363 and La Tortilleria, were treated to pizza provided by Mellow Mushroom and Capone's, cookies from Harris Teeter and complimentary refillable water bottles from Wendy's Tar Heel Capital. Volunteers were treated to coffee and breakfast from Panera and Local Lion, while lunch included sandwiches and cookies provided by Subway.
One gym at the high school was dedicated to school supplies, with a new double buffet-line type system designed to speed up the school supply process and break up the bottleneck of years' past.
"With the increased number of students coming through the supply gym this year, we certainly needed a faster system and it worked," said festival supplies coordinator Sandra Ruppert.
The other gym was packed with activity and resource booths. Local families were able to receive free eye screenings from Western Carolina Eye Associates, pick up dental health supplies from OP Smiles and register to vote at the Watauga NAACP booth. Cornerstone Summit Church was handing out cotton candy, Twist the Balloon Man showed off his skills at the Quiet Givers booth and Hospitality House hosted a free farmers market with produce, herbs and fruit from their gardens. Craft and education booths were popular this year with kids being able to make bookmarks and solar eclipse glasses; as well as, learn about the importance of bees and conduct science experiments.
"We got so much amazing support this year," stated festival logistics coordinator Tara Stollenmaier. "Watauga High Athletics, Appalachian State Athletics and the High Country Grizzlies worked tirelessly to set up and break down both gyms for the festival. The support and involvement of the community has increased each year and really made for a more impactful and smoothly run event this year." 
Roaming the estimated crowd of two-thousand throughout the day were fan-favorite mascots Roof, from the Watauga Human Society, Grizzy of the High Country Grizzlies, Appalachian Regional Library's Arly, Sparky the Fire Dog, Chick-fil-A's Mini Moo and Yosef from Appalachian State.
The Back 2 School Festival, started in 2013 as a collaborative effort between The Children's Council, Western Youth Network, Hospitality House, Quiet Givers and more seeks to streamline local school readiness efforts in order to have a greater impact on the community. It was designed to serve any family struggling to afford the high costs of back-to-school shopping in a fun, dignified and respectful environment. Their goal is for all kids to start school feeling confident and prepared for the year ahead.
Learn more about the Back 2 School Festival by visiting back2schoolfestival.org