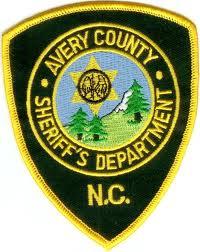 Last Updated on April 21, 2020 1:03 pm
The Avery County Sheriff's Office (ACSO) is reporting the arrest of two individuals with failure to obey the travel ban due to the COVID-19 virus.
On Tuesday, April 14, 2020, around 9 pm Avery County deputies responded to a domestic call in Elk Park. Deputies located a vehicle that was involved in the incident and identified the driver as Jeffery S. McMahan from Roan Mountain TN, according to a press release from ACSO.
Mr. McMahan told deputies that he and his girlfriend had gone to a grocery store in Tennessee and noticed a man walking, they offered to give the man a ride to Boone NC, the press release went on to say.
Mr. McMahan stated that when they got back to Elk Park they started to argue and he pulled the truck off the road. Mr. McMahan stated he rode around looking for his girlfriend for a few minutes trying to locate her, the release goes on to add.
Deputies cited Mr. McMahan for violation of the stay at home/non-essential travel order and also for possession of an open container of an alcoholic beverage.
Charges have also been filed against Heidy Joyner of Advance, NC for coming to camp at a primitive camping site in the county.
A dispute about the rental of the camp site arose between Joyner and the property owner and the Avery County Sheriff's Office was notified, the press release goes on to say.
After resolving the dispute, a criminal summons was obtained against Ms. Joyner for the stay at home/non-essential travel order.