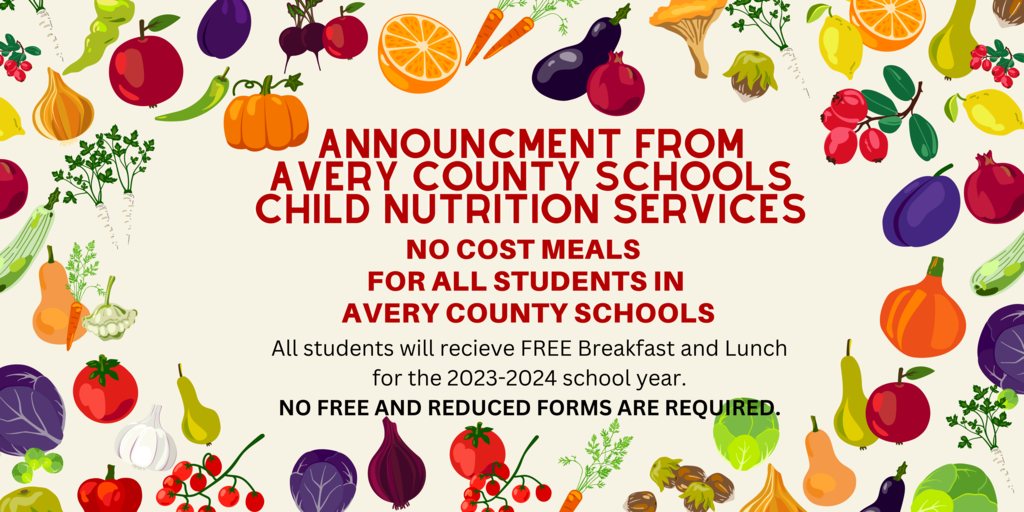 Last Updated on July 26, 2023 1:24 pm
The Avery County Schools System and Child Nutrition Services have announced that FREE breakfast and lunch will be available for all students for the 2023-2024 school year.
NO free and reduced forms are required to participate.
The first day of school for Avery County is Monday, August 14th.