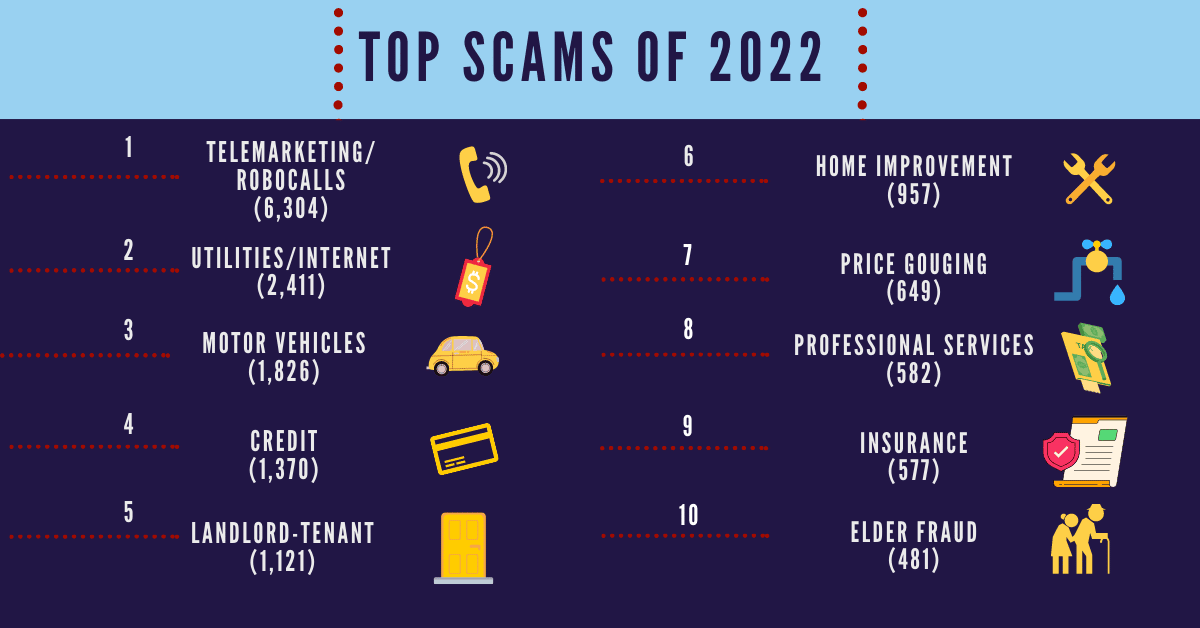 Last Updated on January 24, 2023 10:53 am
(RALEIGH) Attorney General Josh Stein today shared the top 10 consumer complaints that the North Carolina Department of Justice received in 2022 as he released the department's 2022 annual report. The report also provides updates about DOJ's work to protect the people of North Carolina from scams and fraud, defend the state and all people's rights, protect our communities, train law enforcement at the North Carolina Justice Academy, and serve the state through the State Crime Lab and law enforcement Training and Standards Commissions.
"Robocalls are not only pesky and annoying, but they put North Carolinians' personal information and financial data at risk," said Attorney General Josh Stein. "That's why I'm leading the fight against robocalls. I helped create a nationwide Anti-Robocall Litigation Task Force to investigate and take legal action against the telecommunications companies responsible for allowing a majority of foreign robocalls into the United States, and we filed a pathbreaking lawsuit against one of those providers in 2022. I'll do everything in my power to cut down on illegal robocalls."
In 2022, DOJ received 24,981 consumer complaints. A breakdown of the top 10 complaint categories is below: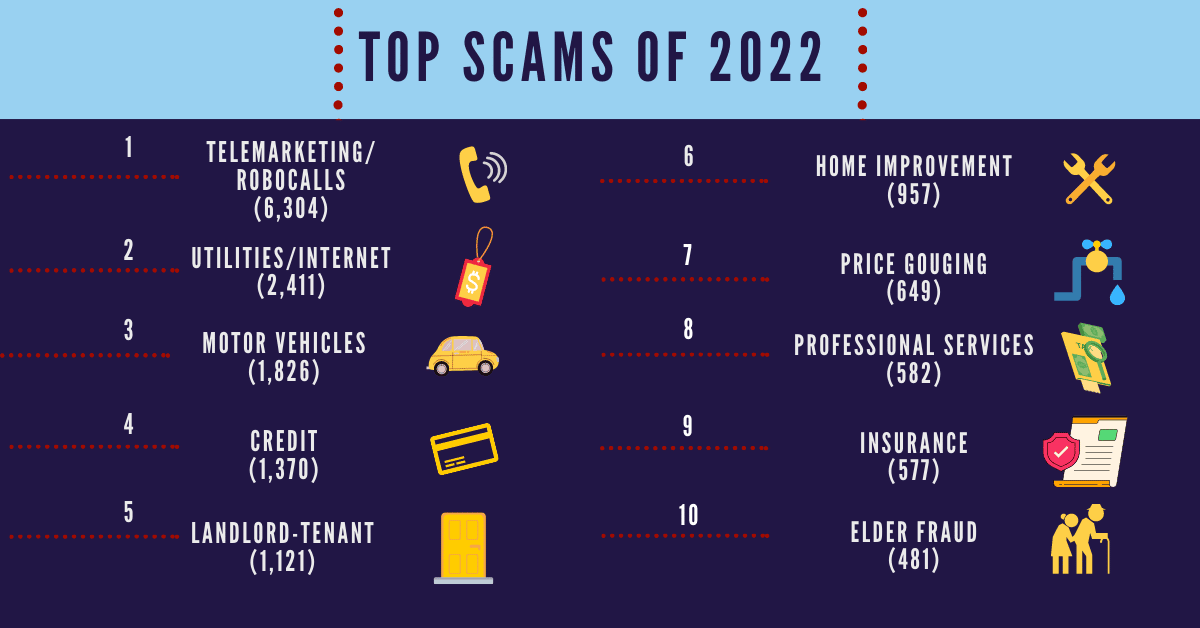 Last year, the Consumer Protection Division won more than $300 million in court judgments and settlements, including money from settlements with drug companies that contributed to the opioid epidemic. Since 2017, the division has won more than $2.5 billion for consumers in North Carolina. In addition, Attorney General Stein's Medicaid Investigations Division (MID) surpassed $1 billion dollars in criminal restitution and civil recoveries since the division was first created in 1979. In 2022, MID recovered more than $40,264,673.66 in restitution and penalties related to Medicaid fraud cases.
The annual report also features the office's work to protect people from crime, combat the opioid crisis, get justice for victims and survivors of sexual assault, keep people safe online and offline, and updates on the work of the Criminal Division, Civil Division, State Crime Lab, North Carolina Justice Academy, and law enforcement Training and Standards Commissions.
"I am grateful for our team at the Department of Justice for their hard work this year to defend our state and our people," said Attorney General Josh Stein. "Whether we're protecting the air we breathe and the water we drink, defending our democracy in the highest courts, or making sure we're keeping our kids safe, DOJ team members bring integrity and dedication to every piece of their work. They are public servants through and through – driven by a desire to create a stronger, better state now and for generations to come."