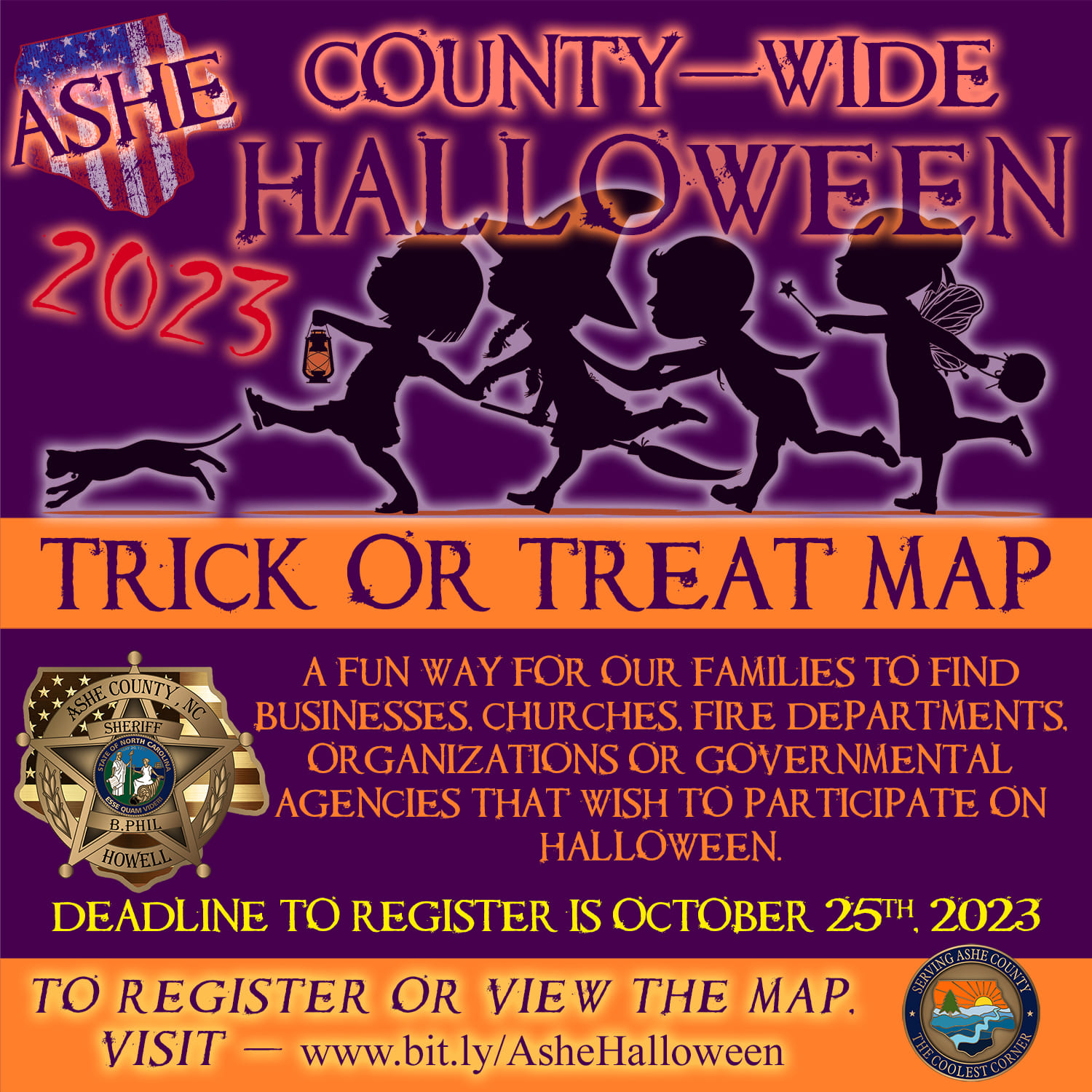 Last Updated on October 24, 2023 3:21 pm
The Ashe County Sheriff's Office has announced its interactive Halloween Trick or Treat map for use again this year.
It is a fun way for families to find businesses, churches, fire departments, organizations, or governmental agencies that wish to participate in the Halloween Holidays.
After Wednesday, October 25th, you can use any mobile device to interact with the map. You can also print the list if you need to.