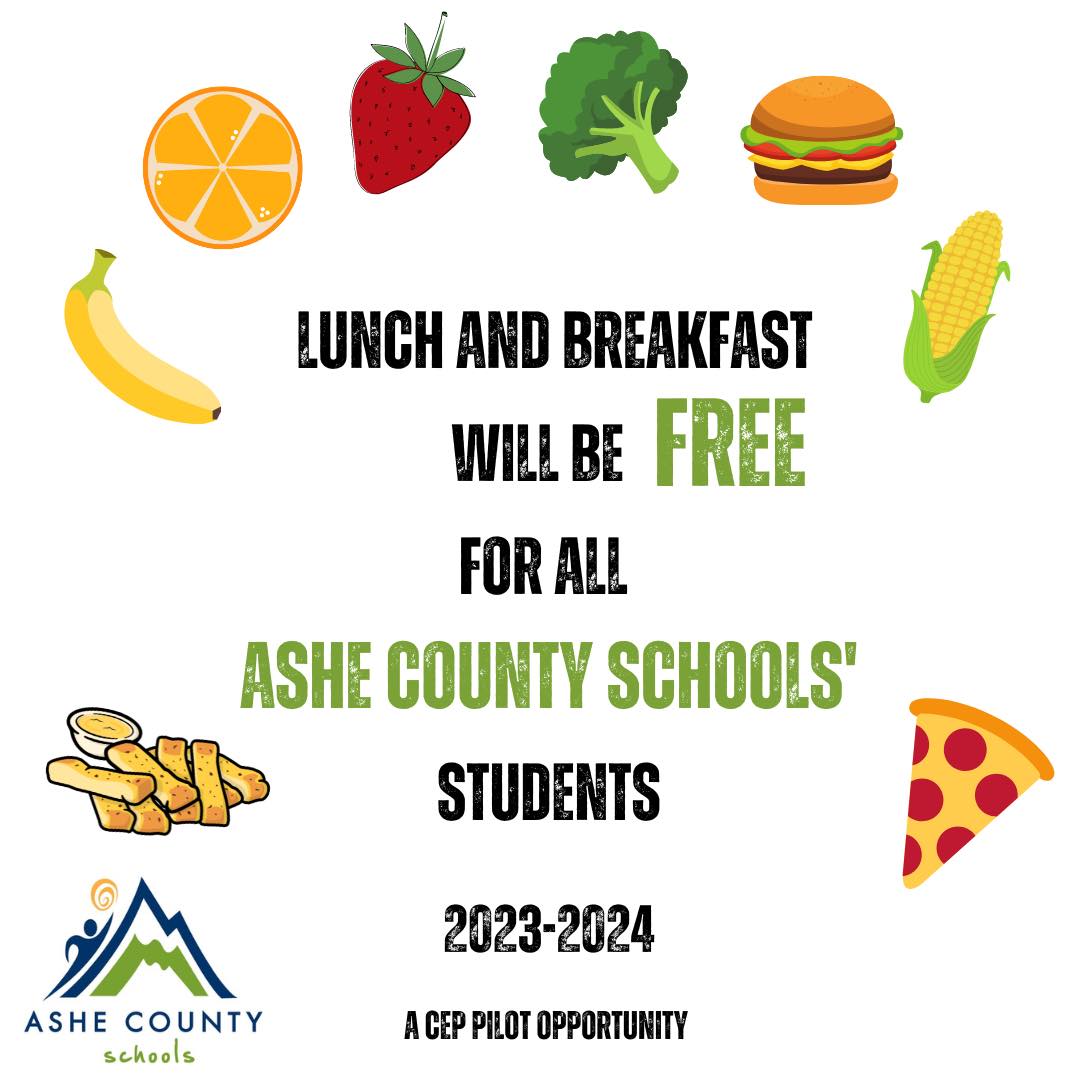 Last Updated on August 12, 2023 6:24 pm
Another local school system has announced free meals for students this school year.
On Friday, Ashe County Schools posted on Facebook that all students enrolled in their system are eligible to receive a breakfast and school lunch at no charge each day.
The meals are made possible as part of the National School Lunch and School Breakfast Programs known as the Community Eligibility Provision for the 2023-24 school year.
Ashe joins previously announced systems Wilkes, Mitchell and Avery in the ability to provide this service.