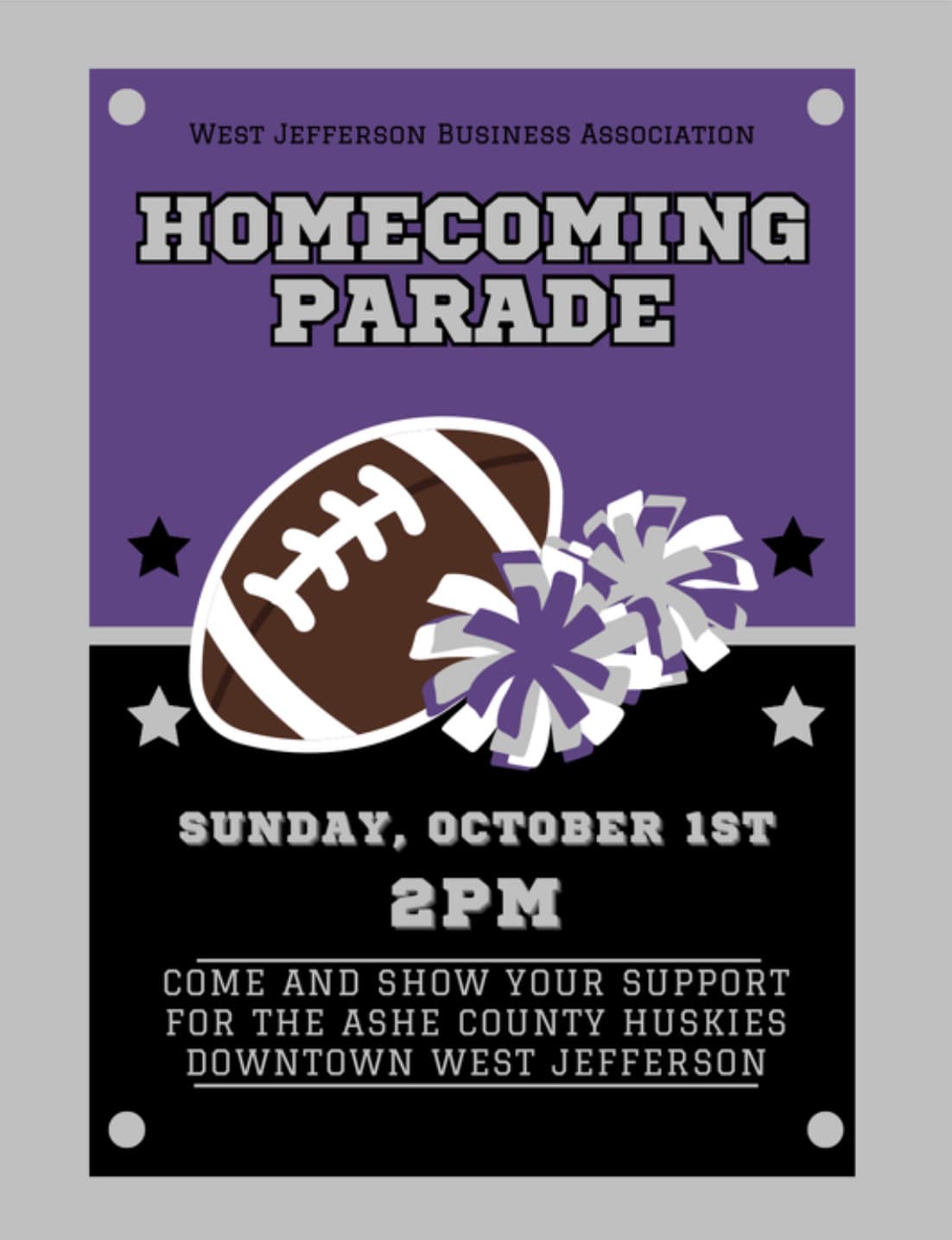 Last Updated on September 25, 2023 7:20 pm
Ashe County High School will hold its first Homecoming Parade this Sunday, October 1st.
In conjunction with the West Jefferson Business Association, the parade will be held starting at 2 pm.
The route will start at Jefferson Station and will travel through town, turning right at Black Jack's and ending for pick up at the public lot beside the Tavern.
Ashe County students participating in the parade include JROTC, Band, Women's golf and tennis, Cross country, Volleyball, Men's soccer, JV football, Varsity Football and cheerleaders, and the Homecoming Court. Make your plans to attend and support the Huskies