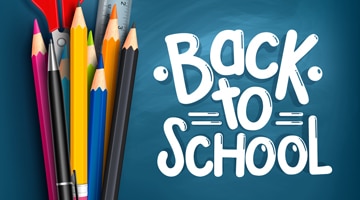 Last Updated on August 2, 2019 8:10 am
Area school students are about to say goodbye to the summer break as it's back to the classroom, and for some sooner than others.
Avery County will be the first local North Carolina school system to start back. Avery, along with neighboring Johnson County TN, will begin their calendar year on Wednesday, August 7th.
Ashe County will begin on Thursday, August 15th and Watauga on Monday, August 19th. Two Rivers Community School will start back their year on Wednesday, August 21.
Local colleges will also be back in the classrooms this month. Caldwell Community College starts the fall semester on Thursday, August 15. Appalachian State and Lees McRae begin on Monday, August 19.
---
Johnson County TN – Wednesday, August 7th
Avery County  – Wednesday, August 7
Ashe County – Thursday, August 15
Caldwell Community  – Thursday, August 15
Watauga County  – Monday, August 19
ASU- Monday, August 19
Lees McRae – Monday, August 19
Two Rives Community School – Wednesday August 21