Last Updated on November 10, 2012 12:24 pm
***For more information about the history of earthquakes in the High Country visit High Country Earthquake History page***
12:19pm – Many residents in our immediate area, and into Tennessee are reporting feeling a possible earthquake. Most post to the facebook page indicate if only lasted 3-4 seconds around noon on Saturday November 10.
As of 12:20pm http://earthquake.usgs.gov had not listed any record of an event close to this area.
12:24pm – USGS is now reporting a 4.3 magnitude earthquake near Whitesburg Kentucky. Area residents are reporting feeling about a 3-4 second rumble in our area and the region.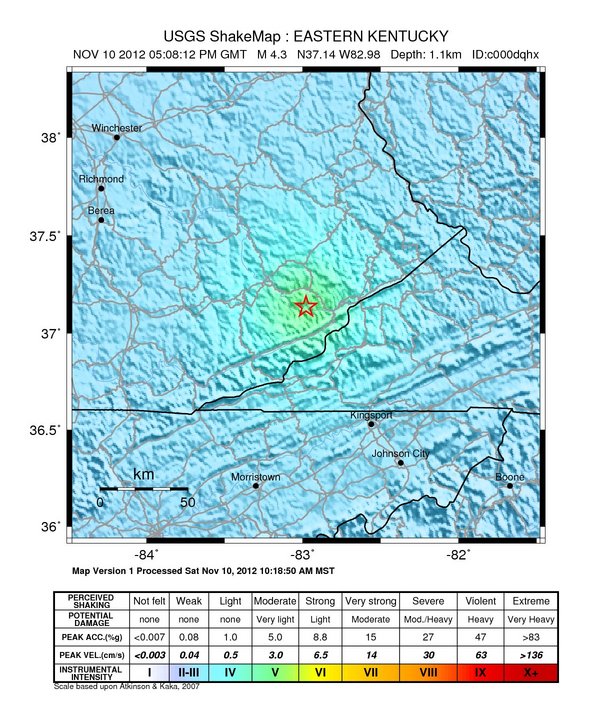 Per USGS: Nearby Cities
13km (8mi) W of Whitesburg, Kentucky
74km (46mi) NNW of Kingsport, Tennessee
88km (55mi) NE of Middlesboro, Kentucky
92km (57mi) NW of Bristol, Tennessee
179km (111mi) SW of Charleston, West Virginia
1:06pm – no reported damage in the High Country per the facebook page, just a lot of surprised people.
This is not the first time the High Country has experienced the feeling of an earthquake in the area. August 2011 we felt the effects of an earthquake near Richlands. Va.