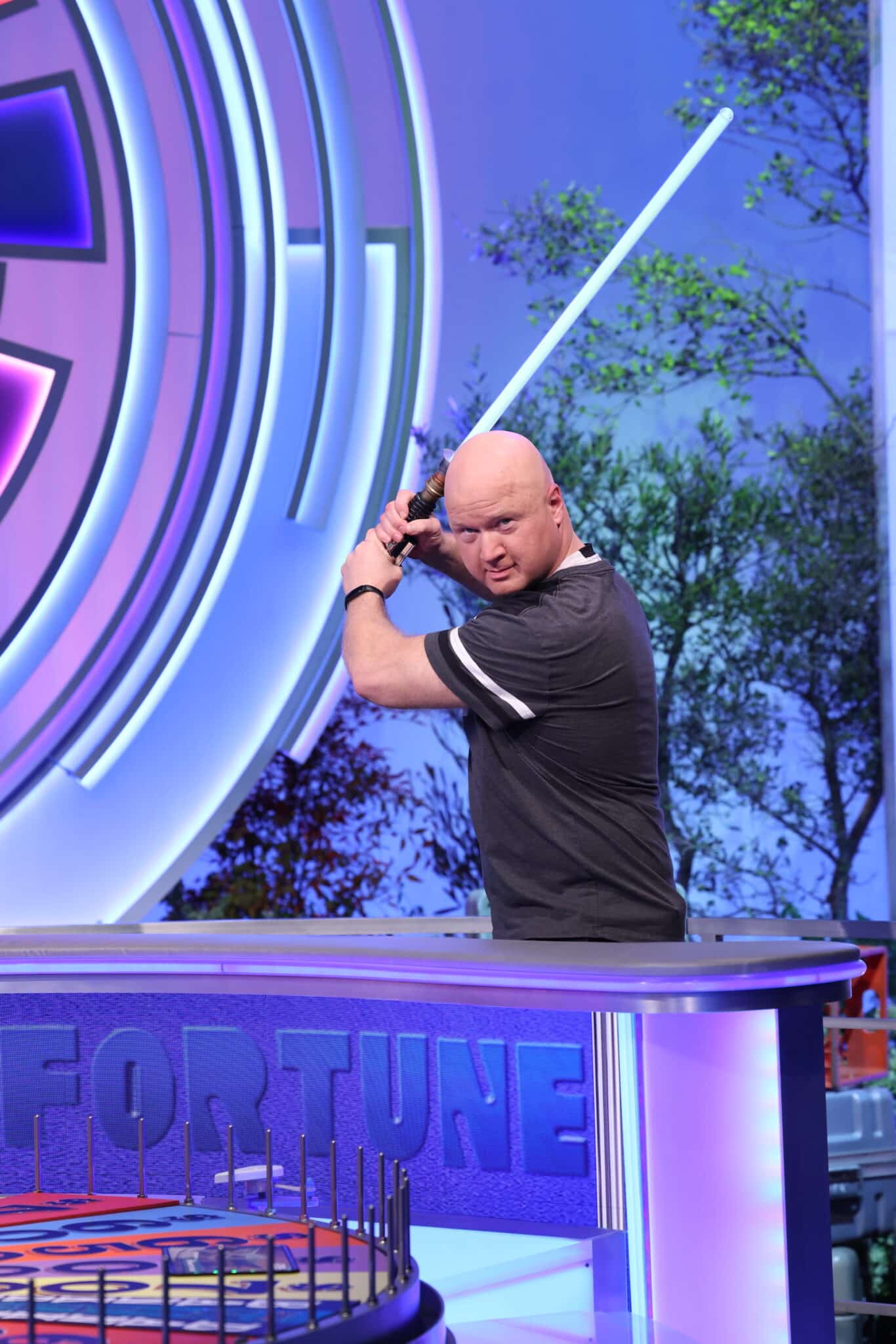 Last Updated on June 6, 2023 1:51 pm
Update – Here is our post-show interview on Tuesday, June 6, 2023
---
Wednesday, May 31, 2023
An area man is set to appear on Wheel of Fortune on Monday.
David Jones, known to many in the local region as a long-time UPS delivery driver in Watauga and/or host of a Saturday radio sports talk show based out of Lenoir, will appear on the Monday, June 5th broadcast.
Jones will be competing in the finals of the Wheel of Fortune – Star Wars Showdown.
Though he was not able to go into exact details he was able to tell WataugaOnline on Wednesday, "(What seems like) a long time ago in a galaxy on the other side of America, I had the privilege of combining two great passions! Wheel of Fortune AND Star Wars! YES!!! I'm going to be a contestant on Wheel of Fortune this coming Monday, June 5th! The trip was a blast (more pics after the show) and I met some of the best people, of whom we've become fast friends! I hope you'll tune in this coming Monday night, June 5th (check local listings – always wanted to say that!
) In Lenoir it's on at 7:30 on NBC (WCNC-TV Channel 6 and 36) to see if the Force was with me!"
Photo Credit: Carol Kaelson/Wheel of Fortune®/© 2023 Califon Productions, Inc. ARR.