Last Updated on April 30, 2013 5:31 pm
April brought another mix bag of weather, as it typically does, to the High Country for 2013. Starting the month off in the 40s and 50s it became apparent quickly that winter was not finished. Highs dropped to the 30s and lows into the 20s on Thursday April 4, with snow across the area.
For the 24 hour period from Thursday morning (April 4) to Friday morning (April 5) snow fall totals ranged from 0.6 in Blowing Rock to 0.5 in Boone and 0.3 in Sugar Grove, according to data from the National Weather Service.
Snow depth April 5
Snow depth April 6
Just six days later on April 10 a new record high was set, when comparing data from the NC State Climate office. Boone hit 80 degrees at multiple times on that day.
The Previous record was 78 April 10, 1999 at the Blowing Rock reporting station.
Below is a screen shot from April 10 of the Watauga Medical Center reporting station.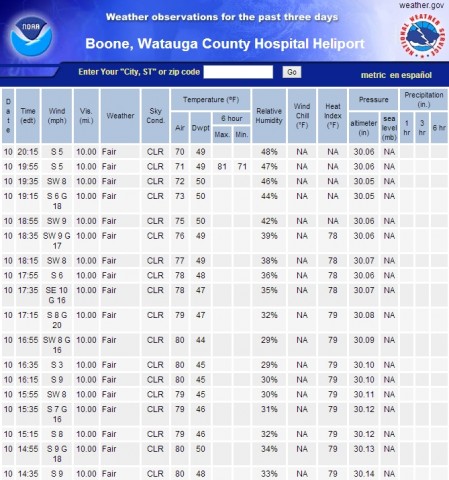 Screen shot of the previous records from the NC State Climate Office


On Friday April 12 the area dealt with heavy rain. Standing water caused roads around the Holmes Center and 321 to be blocked due to flooding.
Laurie Ramirez sent in this shot of the bridge at the end of the Greenway around 8:30am.
Boone Mall parking lot. Photo: Billie Jo Greene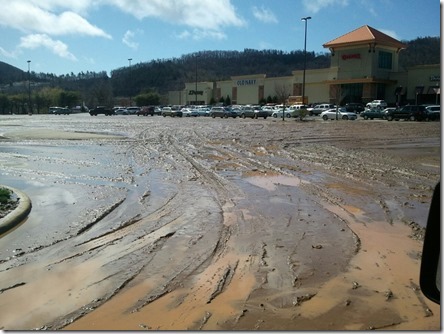 And with the rain came a series of rainbow photographs sent in.
Photo: Chris Atkinson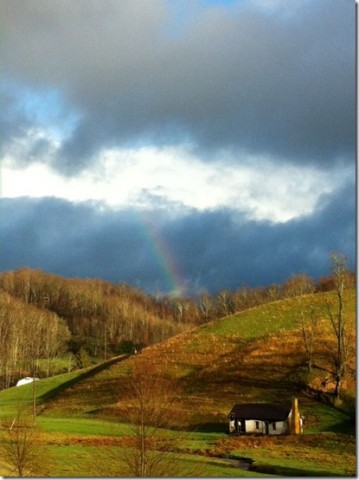 Tricia Hicks captured the same rainbow from Railroad Grade Road in Fleetwood.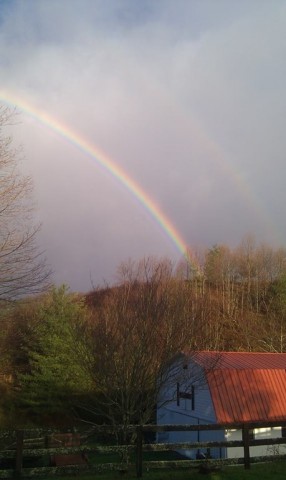 Mary Jo Grubbs in Blowing Rock.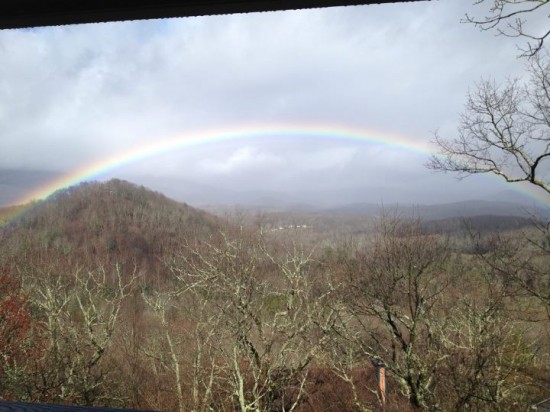 Another round of cold weather returned in late April as overnight lows on Saturday morning April 20 dipped down to 33 at the Watauga Medical Center reporting station at 5:55am. Many home weather stations were at 32 or below during that same time.
For the month from the Watauga Medical Center reporting station:
Highest temperature – 80.24 Wednesday April 10
Lowest temperature – 29.12 Sunday April 21
Peak Wind Gusts – 48mph 12:35am Saturday April 20
Other items of note:
Wednesday April 3 the high was 52.34, on Thursday April 4 36.14, on Friday April 5 50.9
The week of the 7th-13th saw highs to start the week of 63.14, bouncing up to 80.24 and back down to 60.98 to end the week.
Number of days with highs in the 30s – 1, 40s – 1, 50s – 11, 60s – 12, 70s – 4, 80s – 1