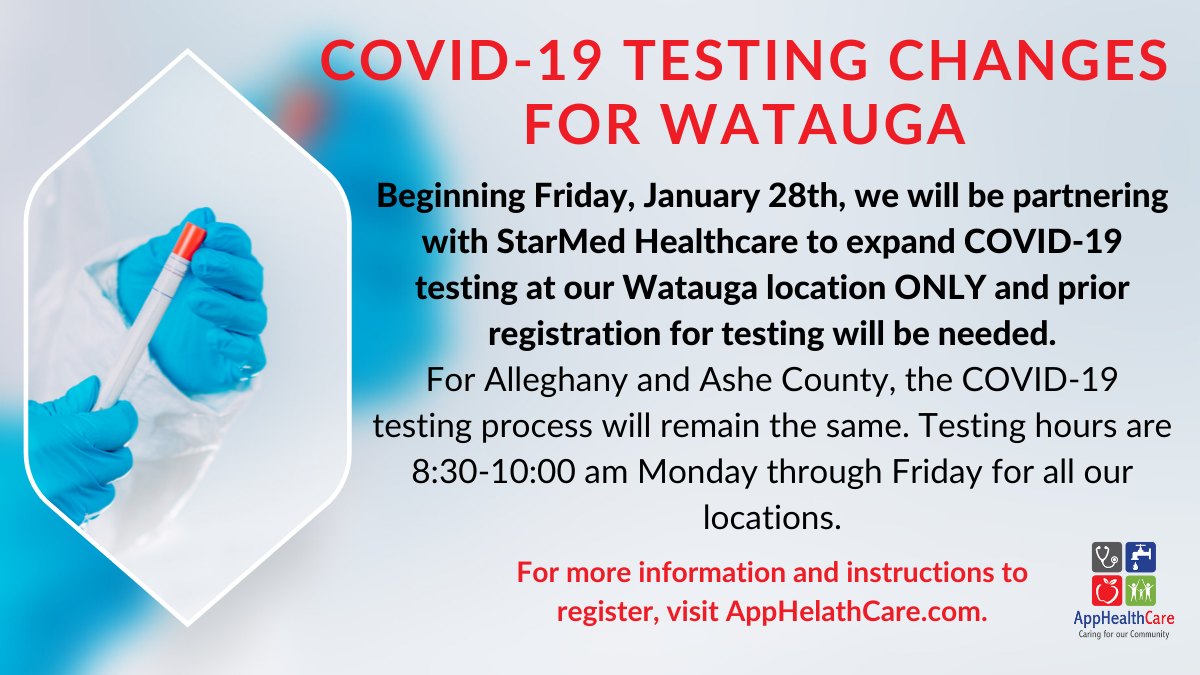 Last Updated on January 26, 2022 11:44 am
AppHealthCare has announced COVID-19 testing changes for Watauga.
Beginning Friday, January 28th, prior registration for testing will be needed for anyone being tested at the Watauga location.
Registration can be completed online prior to testing. If you are unable to register prior to testing, staff will be on-site to assist you in completing the needed information.
For more information and instructions to register, visit their website at https://www.apphealthcare.com/covid-19-information/covid-19-testing/