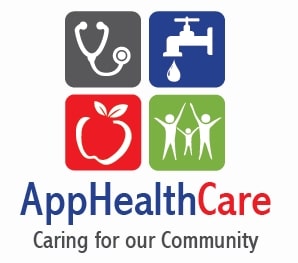 Last Updated on August 18, 2023 8:34 am
AppHealthCare (Appalachian District Health Department) has been awarded the WIC Breastfeeding Award of Excellence and is among 6 WIC agencies in North Carolina to achieve Gold status.
The Gold award recognizes local WIC agencies whose Breastfeeding Peer Counselor program has implemented all required elements of the WIC Breastfeeding Model Components for Peer Counseling.
---
Atlanta, Ga., August 2, 2023 – USDA Food and Nutrition Service Regional Administrator Willie C. Taylor today announced the 26 WIC Breastfeeding Award of Excellence winners in the southeast region. In support of National WIC Breastfeeding Week (August 1-7), Taylor presented five of these awards during a special recognition event in Newport, Kentucky called Lactation on the Levee.
The event, hosted by the Northern Kentucky Health Department, highlighted the benefits of breastfeeding, and recognized exemplary WIC clinics for helping mothers initiate and continue breastfeeding their babies.
Breastfeeding offers significant health benefits. It lowers a baby's risk of various illnesses, including ear infections, asthma, and respiratory infections. It helps moms recover much faster from childbirth; and reduces the risk of type 2 diabetes and certain breast and ovarian cancers. Breastfeeding also helps with weight loss after childbirth.
In addition to the many health benefits for mom and baby, breastfeeding saves money on formula, saves time otherwise spent mixing and making bottles and enhances the bond between mother and child. Mothers are encouraged to breastfeed without supplementing with infant formula for a minimum of six months.
"Award winners are WIC agencies that support WIC breastfeeding goals through the highest-quality breastfeeding promotion and support activities and serve as models for other local agencies to strengthen breastfeeding among WIC participants," said Willie C. Taylor, FNS Southeast Regional Administrator, "We congratulate those clinics in the Southeast region that are doing outstanding jobs of helping women access WIC Breastfeeding Support services."
The exemplary awards are given at three levels of performance that build on one another – Gold, Premiere, and Elite. In the southeast region, the following WIC agencies are award winners:
Gold Awards:
Florida
Hernando County WIC
Pasco County WIC
Okaloosa County WIC
---
Georgia
District 2 Gainesville
Kentucky
Bell County Health Department
Allen County Health Department
Martin County Health Department
Whitley County Health Department
Lake Cumberland District Health Department
---
Mississippi
Bolivar County Health Department
Alcorn County Health Department
District 2 Mississippi WIC
Sunflower County Health Department- Indianola
Attala County Health Department MS
---
North Carolina
Granville Vance Public Health
Haywood County WIC
Appalachian District Health Department
Catawba County Public Health – WIC
Iredell County Health Department
Piedmont Health Services WIC Program
South Carolina
Beaufort jasper Hampton Comprehensive Health Services
Pee Dee Public Health Region, DHEC
---
Tennessee
Knox County Regional Office
Madison County Health Department
---
Premiere Awards:
North Carolina
Pender County WIC
Buncombe County WIC
For more information about how WIC supports breastfeeding, please visit https://wicbreastfeeding.fns.usda.gov/