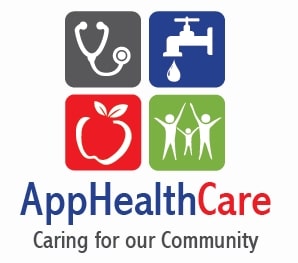 Last Updated on June 22, 2023 10:08 am
On May 19, 2023, AppHealthCare was awarded reaccreditation with honors status by the North Carolina Local Health Department Accreditation (NCLHDA) Board. AppHealthCare was one of fifteen local North Carolina health departments awarded reaccreditation status and one of eleven awarded reaccreditation with honors status.
North Carolina is the first state in the country to mandate accreditation for its local health departments. The purpose of the accreditation program is to assure a basic level of capacity and services in each of the local health departments across the state.
The process of accreditation includes three major components – a self-assessment completed by the agency, a site visit by a multidisciplinary team of peers to review performance standards, and determination of accreditation status by an independent Accreditation Board comprised of state and local public health officials, Board of Health members, County Commissioners, and at large members.
"We are delighted to recognize these agencies as reaccredited health departments and applaud the efforts of all those involved in accomplishing this goal. Each of these agencies has demonstrated their ability to maintain and/or exceed the standards established by the NCLHDA program. Reaccreditation is a quality improvement process that assures that agencies are continually assessing the needs of their communities and striving to provide the highest quality of service, as possible, to meet these needs," comments Jo Morgan, NC Local Health Department Interim Accreditation Administrator.
In order to achieve reaccreditation with honors, AppHealthCare excelled in their accreditation assessment by missing one or less activities within each of five standards set by the NCLHDA program.
"We are pleased to receive and be recognized with reaccreditation with honors status. We strive to provide high-quality care and services for our community and are committed to continuing serving our communities with care each and every day. We are able to receive this recognition because our staff and board members are passionate and dedicated to our mission of promoting safe and healthy living, preventing disease, and protecting the environment," stated Jennifer Greene, Health Director/CEO of AppHealthCare.
The NC Local Health Department Accreditation program is a collaboration of the North Carolina Institute for Public Health (part of the Gillings School of Global Public Health at the University of North Carolina at Chapel Hill) and the North Carolina Association of Local Health Directors.
In addition to being recently reaccredited for its public health work, AppHealthCare also successfully completed a federal site visit from the Health Resources & Services Administration (HRSA) in August 2022 that demonstrated compliance with program requirements for the Health Center program. AppHealthCare was recognized and awarded status as a Health Center in 2015 and has since received funds from HRSA to provide high-quality healthcare to the communities they serve.
For additional information about AppHealthCare or other community resources and health-related data, please call our offices, Alleghany (336) 372-5641, Ashe (336) 246-9449, Watauga (828) 264-4995 or visit our website at www.apphealthcare.com and follow us on Twitter and Facebook.