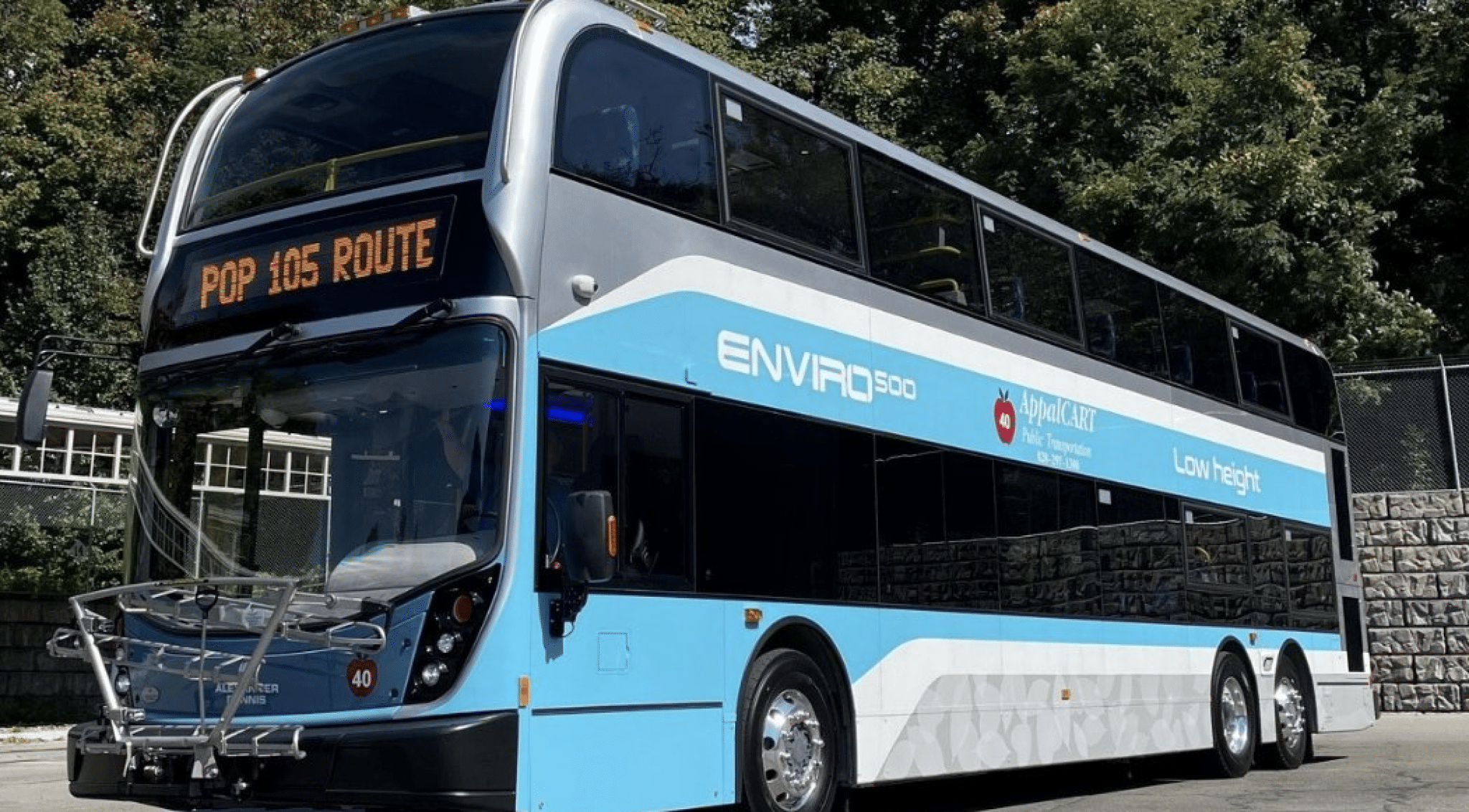 Last Updated on September 28, 2021 5:37 pm
AppalCART will demo a double decker bus until Friday, October 8, 2021. The agency announced via Twitter that the bus from Alexander Dennis will be used on the Pop 105 route. The bus seats 84 passengers plus standees.
In the tweet AppalCART stated, "We appreciate Alexander Dennis offering this demonstration for our staff and passengers to see how the extra capacity could impact ridership."
Signs with QR codes will be placed in the buses to allow feedback from passengers. AppalCART also stated that the bus is nor equipped with the TranLoc devices and will not show up on the app. Riders should go to https://www.appalcart.com/route-maps-and-schedules for more information.