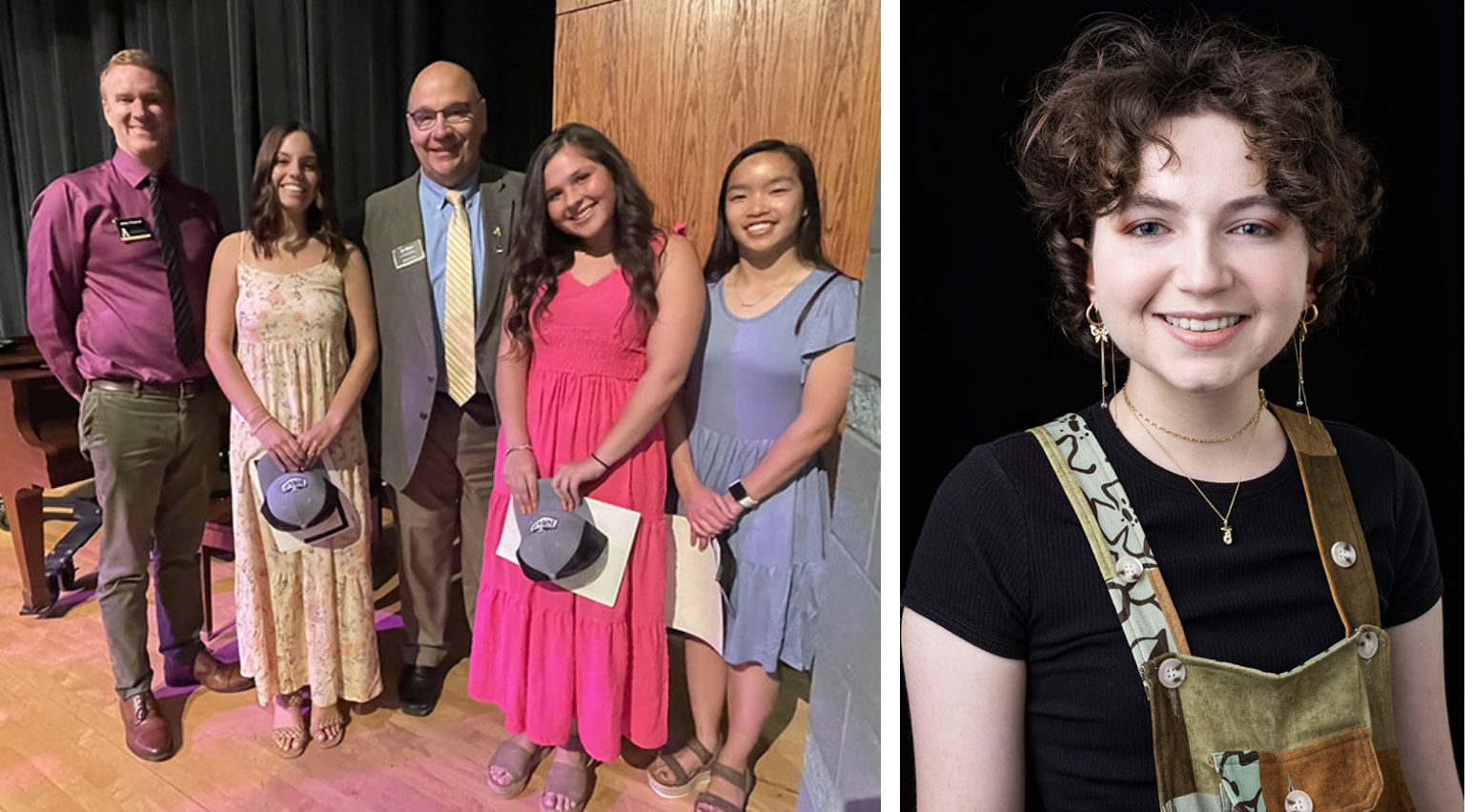 Last Updated on July 6, 2023 10:25 am
BOONE, N.C. — Five future Mountaineers from Watauga County have been named recipients of Appalachian State University's New River Light and Power (NRLP) Scholarship for the 2023–24 school year. Established in 1988, the scholarship provides funding to Watauga County students pursuing higher education at App State and is a key part of App State's founding mission to increase access to higher education.
The 2023–24 scholarship recipients:
Rylee Councill, a Watauga High School student.
Grace Greene, a Watauga Innovation Academy student.
Melanie Kershaw, a homeschooled student residing within Watauga County.
Joshua Moretz, a Watauga Innovation Academy student.
Gretchin Turbyfill, a Watauga High School student.
Considered one of App State's signature scholarships, the NRLP award provides students with $4,000 each year and is renewable for up to eight consecutive semesters or four years of undergraduate study, excluding Summer Sessions. All current graduating high school seniors residing in Watauga County who have been accepted to App State are eligible to apply for the NRLP Scholarship. Recipients must maintain a required 3.0 GPA at the end of each academic year in order to retain the scholarship.
"To date, New River Light and Power has awarded more than $1.7 million in scholarships to App State students from Watauga County," said NRLP General Manager Ed Miller.
In addition to offering its signature scholarship, the utility contributes approximately $650,000 each year to the App State general scholarship fund, which supports the Chancellor's Scholarship as well as other university scholarships.
To learn more about App State's scholarships, including the NRLP Scholarship Program, visit scholarships.appstate.edu.
Left photo: Pictured at the 2023 Watauga High School scholarship ceremony, from left to right, are New River Light and Power Scholarship Committee Chair John Pearce, NRLP Scholarship recipient Rylee Councill, NRLP General Manager Ed Miller, NRLP Scholarship recipient Gretchin Turbyfill and NRLP Scholarship recipient Grace Greene. Photo by Mariana Greene. Right photo: NRLP Scholarship recipient Melanie Kershaw. Photo by Chase Reynolds. Not pictured: NRLP scholarship recipient Joshua Moretz.