Last Updated on May 12, 2023 10:10 am
BOONE, N.C. — App State's 10th annual iBackAPP event — the university's largest giving celebration of the year — set new records for donor participation and total funds raised on April 5 and 6.
A total of 3,380 people gave nearly $1.75 million in support of 222 programs at App State, with 45% of gifts going to endowment funds to be invested for use in perpetuity. All gifts were made by cash or pledge.
"It was so exciting to watch as Mountaineers from across the nation pledged their support and shared their personal experiences about how App State has changed their lives and allowed them to make real and powerful differences in the world," said App State Chancellor Sheri Everts. "Thank you to everyone who joined in this effort by wearing your black and gold, supporting your passions and sharing your incredible stories."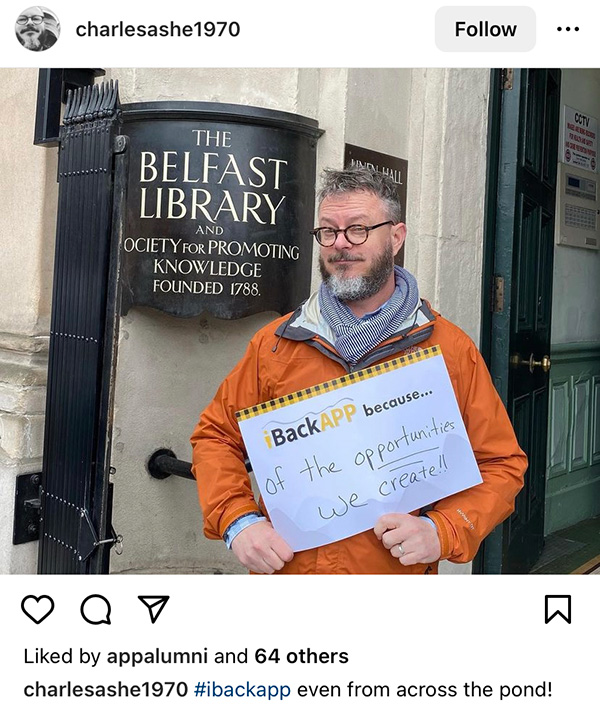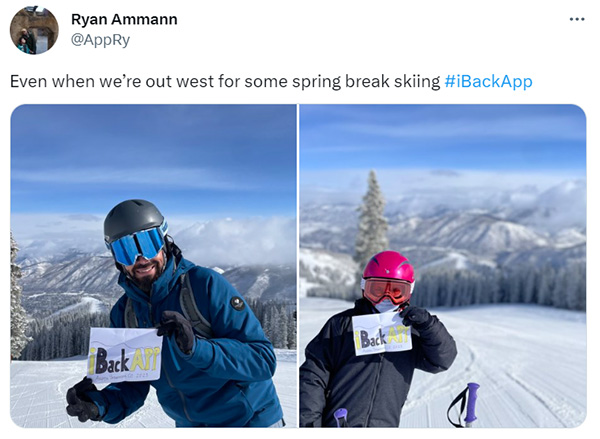 Examples of support for specific App State programs and initiatives include:
Additionally, a significant estate gift was made to support an endowment for women's athletics programs at App State.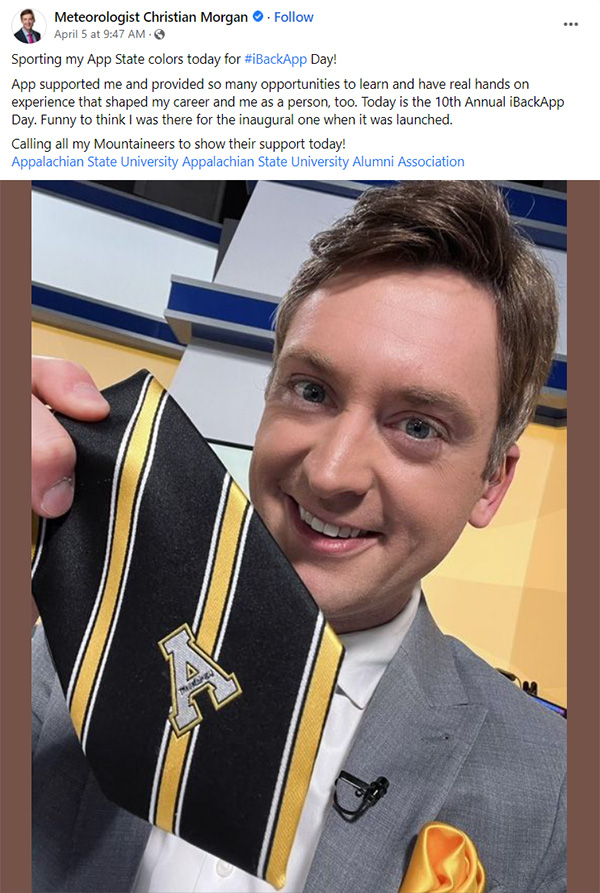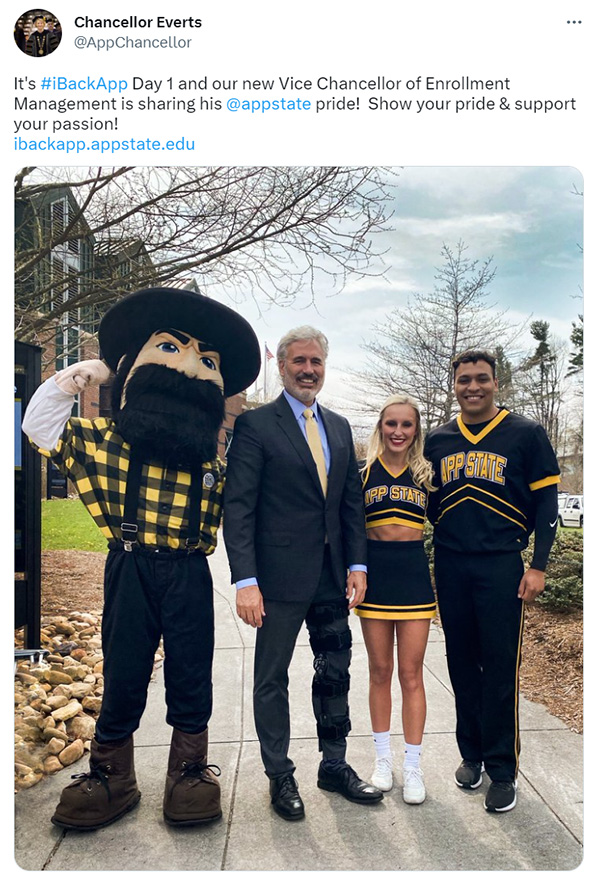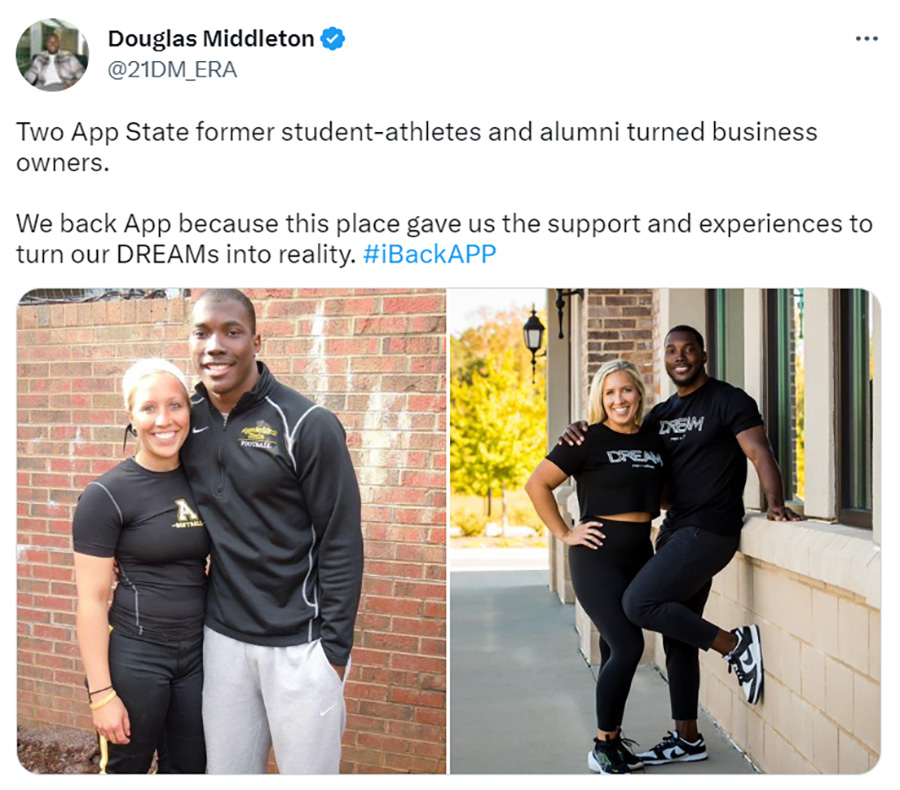 During the event, the App State Community was encouraged to not only make gifts but to wear App State gear and post photos and videos on social media to show their App State pride.
Gifts came in from 42 states and Germany, and 16 alumni chapters with nearly 250 people held iBackAPP events in multiple cities across North Carolina and the nation, including Atlanta, Georgia; Virginia Beach, Virginia; Richmond, Virginia; Roanoke, Virginia; Hilton Head, South Carolina; Washington, D.C.; New York City; and Dallas, Texas.
"For 36 hours our Mountaineers came together — united around their shared Appalachian Experience and their passion for helping future generations," said Jane Barghothi, App State's vice chancellor of university advancement. "We are grateful to everyone who supported our giving celebration and the continued fulfillment of our university's mission. We can't wait for next year!"