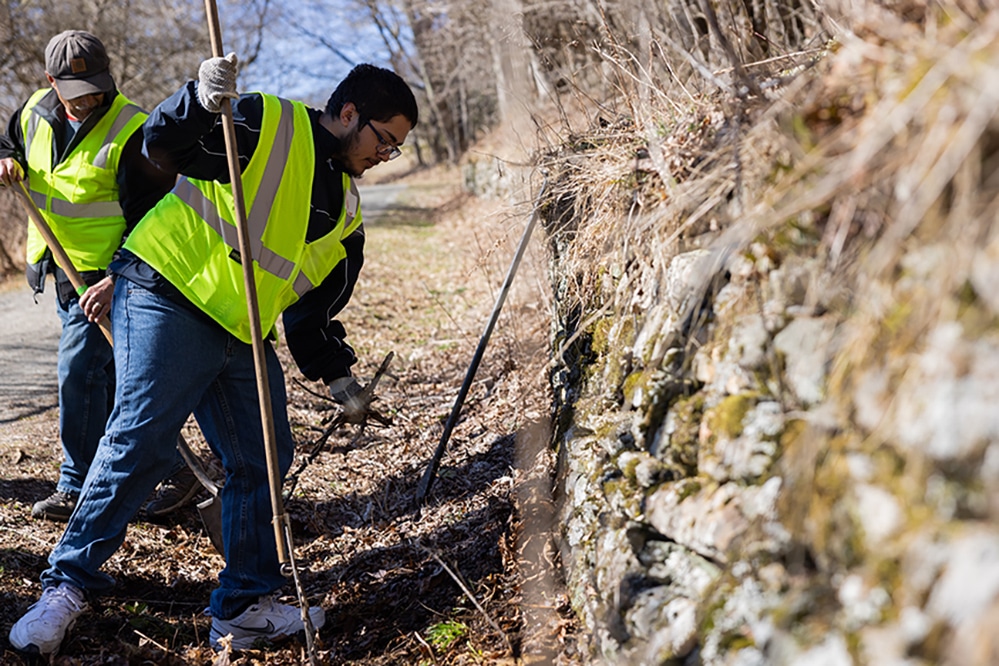 Last Updated on February 21, 2023 9:40 am
BOONE, N.C. — App State's annual Martin Luther King Jr. Day of Service — now called Mobilize the Mountains — was held Feb. 18, with more than 50 students volunteering for a day of reflection, education and service. Mountaineers have been taking part in this event for more than two decades.
Each year, App State students and staff partner with community organizations to complete several service projects across the High Country. The annual event is organized by the Office of Community-Engaged Leadership (CEL).
"Our office is excited to honor Dr. Martin Luther King Jr. through this day of service to our local community," said CEL Director Heather Jo Mashburn. "This event was an opportunity for students to engage in service and work with local nonprofits while learning more about the ways in which they can carry forth Dr. King's message and legacy in their own lives."
The App State student volunteers completed over 153 volunteer hours, serving three local nonprofits: The Volunteers-In-Parks program for Blue Ridge Parkway; Grace Builders Woodlots in partnership with the Hunger and Health Coalition; and the Watauga Humane Society.
The students assisted Volunteers-In-Parks with trail maintenance and upkeep of current outdoor projects on the Blue Ridge Parkway.
At Grace Builders Woodlots, students collected, cut and split trees and wood. The firewood is distributed to community members, identified and vetted by the Hunger and Health Coalition, to heat their homes during the winter months.
Students supported the Watauga Humane Society's team with daily operations and the current ongoing projects of the organization.
"While community service is an important part of community membership," Mashburn said, "it must be paired with active reflection on relevant community issues for it to have the greatest impact on those individuals and organizations involved. Students gathered with their peers after completing the service to engage in group discussions to reflect on their service and Dr. King's impact as a servant leader."
Mobilize the Mountains continues the traditions of the MLK Day of Service — formerly known as the MLK Challenge — that began in 1999 and has since become a model for campuses across the nation. In 2011, North Carolina Campus Compact, a member of a national coalition of 1,000-plus community-committed colleges and universities, wrote a $300,000 grant to replicate App State's MLK Challenge program throughout the state and nation.
This year, CEL is expanding the annual service event to six Day of Service opportunities throughout the year. The next one, the Spring Into Service Day of Service, will be held on Saturday, March 25.
For more information about upcoming Day of Service events, look for information at engage.appstate.edu.