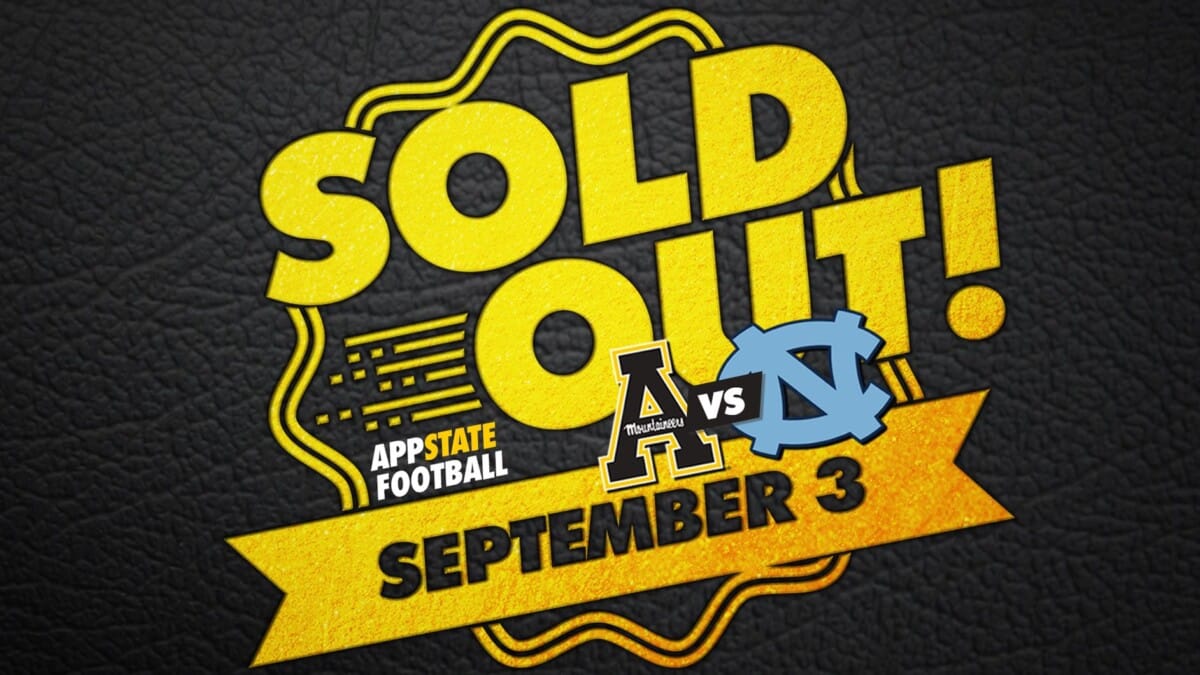 Last Updated on July 20, 2022 4:09 pm
BOONE, N.C. — App State's Sept. 3 season opener at home against North Carolina is officially a sellout.
Scheduled for a noon kickoff on ESPNU, the Tar Heels' first visit to Kidd Brewer Stadium has proven to be one of the hottest tickets in the country. The opportunity to buy single-game tickets did not reach the general public following season ticket sales and Yosef Club member purchase opportunities.
App State students will receive information via email about how to reserve tickets for the game. No student guest tickets will be available, in order to allow as many App State students as possible to attend the game.
App State announced Tuesday that football season tickets are sold out for the first time in school history after approximately 11,000 had been sold.
Other single-game tickets remain available for purchase to Yosef Club members, as seat inventory remains, prior to going on sale to the general public Monday at 9 a.m. at appstatesports.com/tickets. There remains a possibility that single-game tickets for some other high-demand game days will not be offered to all groups.
Should any UNC game tickets become available through various returns or special opportunities, App State Athletics will announce that availability at a later date.
Last season, the Mountaineers won 10 games, claimed a Sun Belt East division title and appeared in their FBS-record seventh consecutive bowl game in as many eligible seasons after making the transition from FCS. App State's record among all FBS teams since its transition to the top level of college football trails only Alabama, Clemson, Ohio State, Oklahoma and Georgia.
2023 SEASON TICKET WAITLIST

Fans who are not 2022 season tickets holders are encouraged to sign up for the waitlist for 2023 season tickets now.