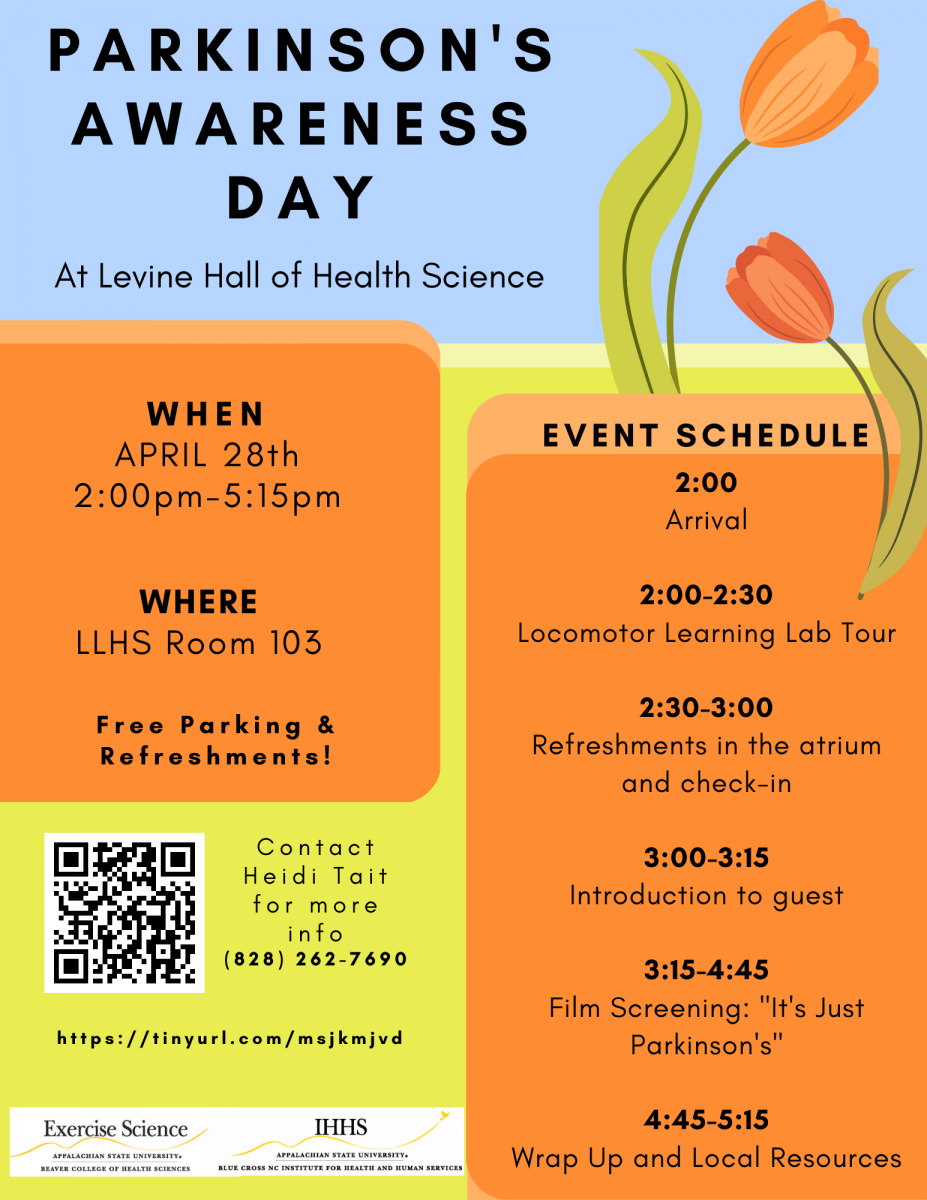 Last Updated on April 19, 2023 1:51 pm
BOONE, N.C. — In conjunction with Parkinson's Awareness Month in April, Appalachian State University's Beaver College of Health Sciences is hosting a free Parkinson's awareness event on Friday, April 28, from 2–5:15 p.m. at Leon Levine Hall room 103, located at 1179 State Farm Road in Boone.
Parkinson's Awareness Day is sponsored by the Aging Academy, a program from App State's Blue Cross NC Institute for Health and Human Services. The afternoon will include refreshments, a tour of the Locomotor Learning Lab, a screening of the film "It's Just Parkinson's" and a discussion of local resources. Parking is free at Leon Levine Hall.
Parkinson's disease (PD) affects nearly 1 million people in the United States and more than 6 million people worldwide. It is considered a "movement disorder" because chemicals in the brain malfunction, causing tremors, slowness, stiffness, and walking and balance problems in addition to other non-motor symptoms. PD is a lifelong and progressive disease, which means that symptoms slowly worsen over time.
The Locomotor Learning Lab is directed by Dr. Jared Skinner from the Department of Public Health and Exercise Science at the Beaver College of Health Sciences. Dr. Skinner and his students are actively engaged in promoting healthy aging through screening, research and community involvement.
For more information and to register for Parkinson's Awareness Day, visit https://ihhs.appstate.edu/ageworkshops.