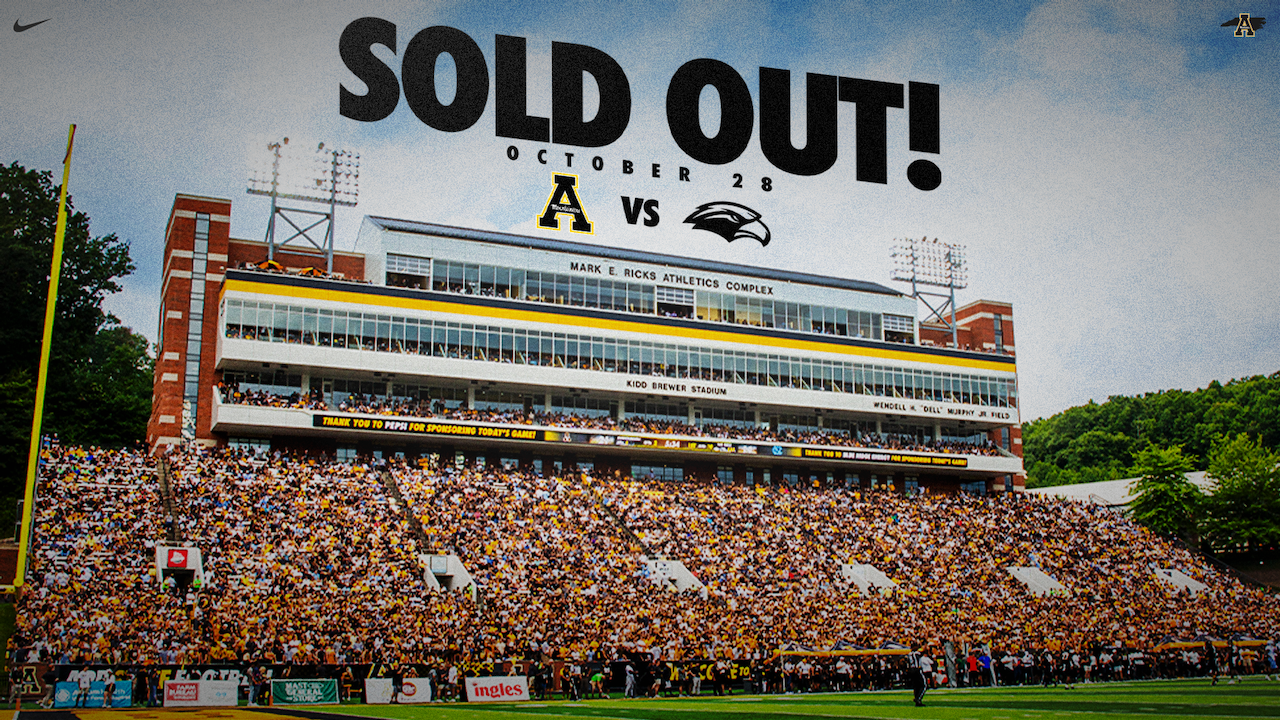 Last Updated on August 11, 2023 2:28 pm
BOONE, N.C. — App State's Oct. 28 home football game against Southern Miss is officially a sellout.

The homecoming matchup at Kidd Brewer Stadium will be the first conference showdown between the two programs and the first time that the Mountaineers have ever hosted the Eagles.

App State students will receive information via email about how to reserve tickets for the game.

App State announced on June 7 that football season tickets are sold out for the second straight year, and the Oct. 28 date is the third home game to officially sell out. The home game against East Carolina on Sept. 16 was announced as a sellout on July 13, and the Nov. 4 home game against Marshall was announced as a sellout on July 31.
There are field-level premium tickets to the Rock Garden available for the Southern Miss game as well as every other home game in October and November. Those can be purchased at appstatesports.com/tickets or by calling 828-262-7733.

Last season, six of seven home games were sellouts at The Rock, including the school attendance record of 40,168 for the season opener against North Carolina and the monumental 32-28 win over Troy on a last-second Hail Mary that capped the day of ESPN College GameDay's first visit to App State. Six of the top eight crowds in Kidd Brewer Stadium history occurred in 2022.

2024 SEASON TICKET WAITLIST

Fans who are not 2023 season tickets holders are encouraged to sign up for the waitlist for 2024 season tickets now.