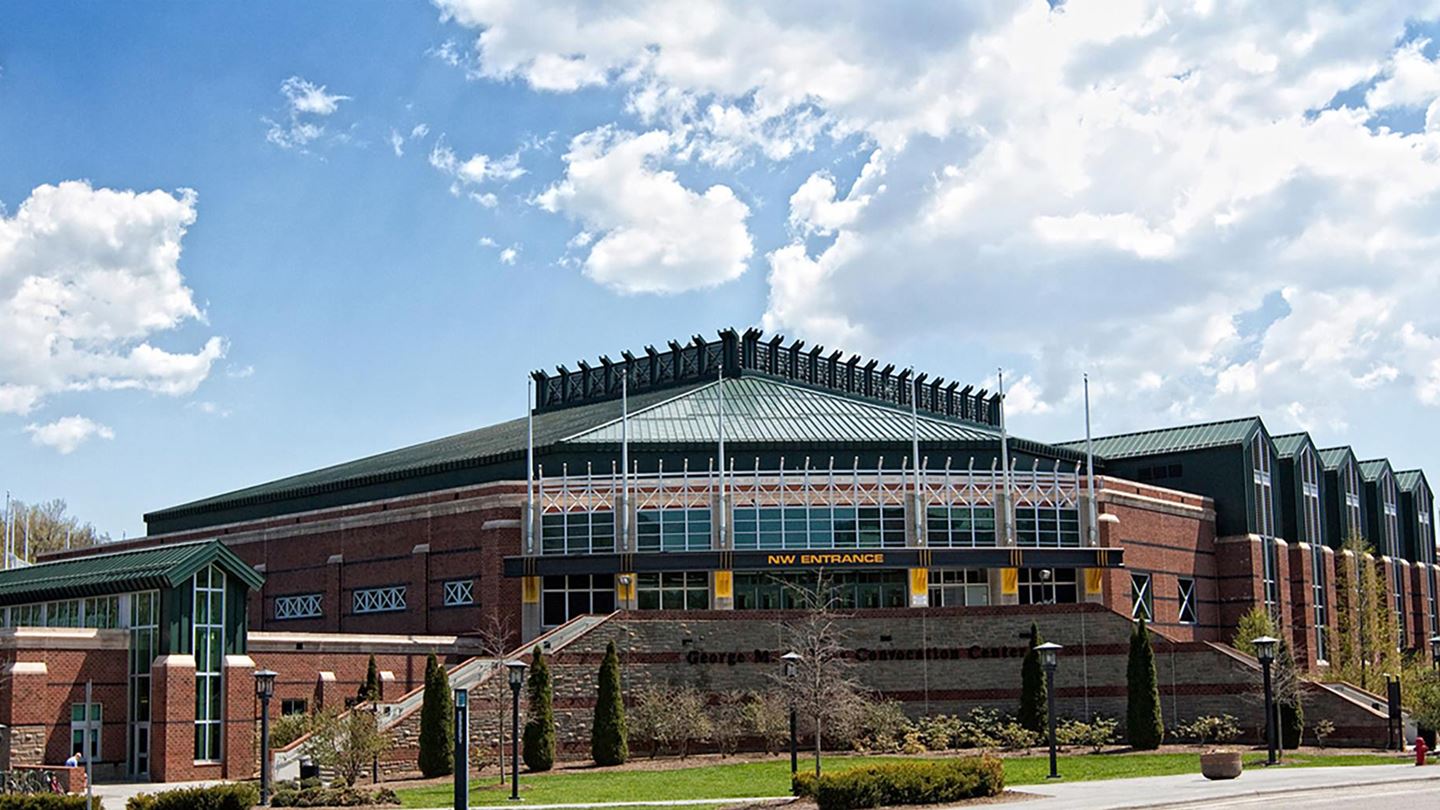 Last Updated on November 20, 2020 5:44 pm
BOONE, N.C. — To begin the 2020-21 basketball season, App State will welcome a limited number of spectators to men's and women's basketball games.
 
With the implementation of Governor Roy Cooper's Executive Order 176, Phase 3 of North Carolina's eased coronavirus restrictions allows for indoor venues to have no more than 25 spectators. These 25 tickets will be reserved for App State basketball student-athlete families. All 25 ticket recipients will be assigned a seat for upcoming games.
 
Gates and Arrivals
Gates for all games will open one hour prior to scheduled tip-off. Guests will be advised of their gate and arrival time, staggered to provide the least amount of congregating as possible while entering the Holmes Center. Markers will be placed six feet apart outside stadium entrances to ensure six feet of physical distancing while guests are in line to enter. Guests will not be allowed to re-enter if they leave prior to the conclusion of the game. All guests must enter through the Southwest entrance of the Holmes Center.
 
Safety Precautions and Requirements
All guests must follow the 3Ws — wear face coverings, wait to ensure six feet of physical distance and wash hands often or use hand sanitizer. Violation of physical distancing and/or face covering policies may warrant removal from the arena.
 
University faculty, staff and students in attendance must complete the university's COVID-19 Daily Health Check prior to entrance.
 
Restrooms will operate at a reduced capacity behind sections 11 and 12 to maintain distance between guests. Water fountains will not be operational. Cleaning services will sanitize high-touch locations throughout the game. In addition to face coverings, some event staff will wear face shields and gloves.
 
App State's clear bag policy will be in effect for all guests.
  
Parking
No parking passes will be distributed for the season. Spectators attending the game are asked to park in the Holmes Center Lot, located directly across from the Southwest entrance. The JET Lot will also serve as an open parking lot for each home game. Parking lots will open one hour prior to scheduled tip-off.

No tailgating will be permitted on the App State campus on game day. There will also be no Yosef Club pregame hospitality event.
 
Concessions and Merchandise
Concessions will not be available. Spectators are permitted to bring in snacks and drinks. However, all drinks must be unopened upon entering the arena. To help the Holmes Center facility staff with postgame cleaning, please pick up your trash on the way out and dispose it in the proper containers. 

No merchandise will be available for sale during the game.
 
Team Safety Precautions
App State athletics teams follow NCAA and Sun Belt Conference COVID-19 safety standards, while current team testing protocols exceed the minimum NCAA and league standards. App State men's and women's basketball tests student-athletes and staff at least three times per week, and strength & conditioning workouts are conducted in small groups.