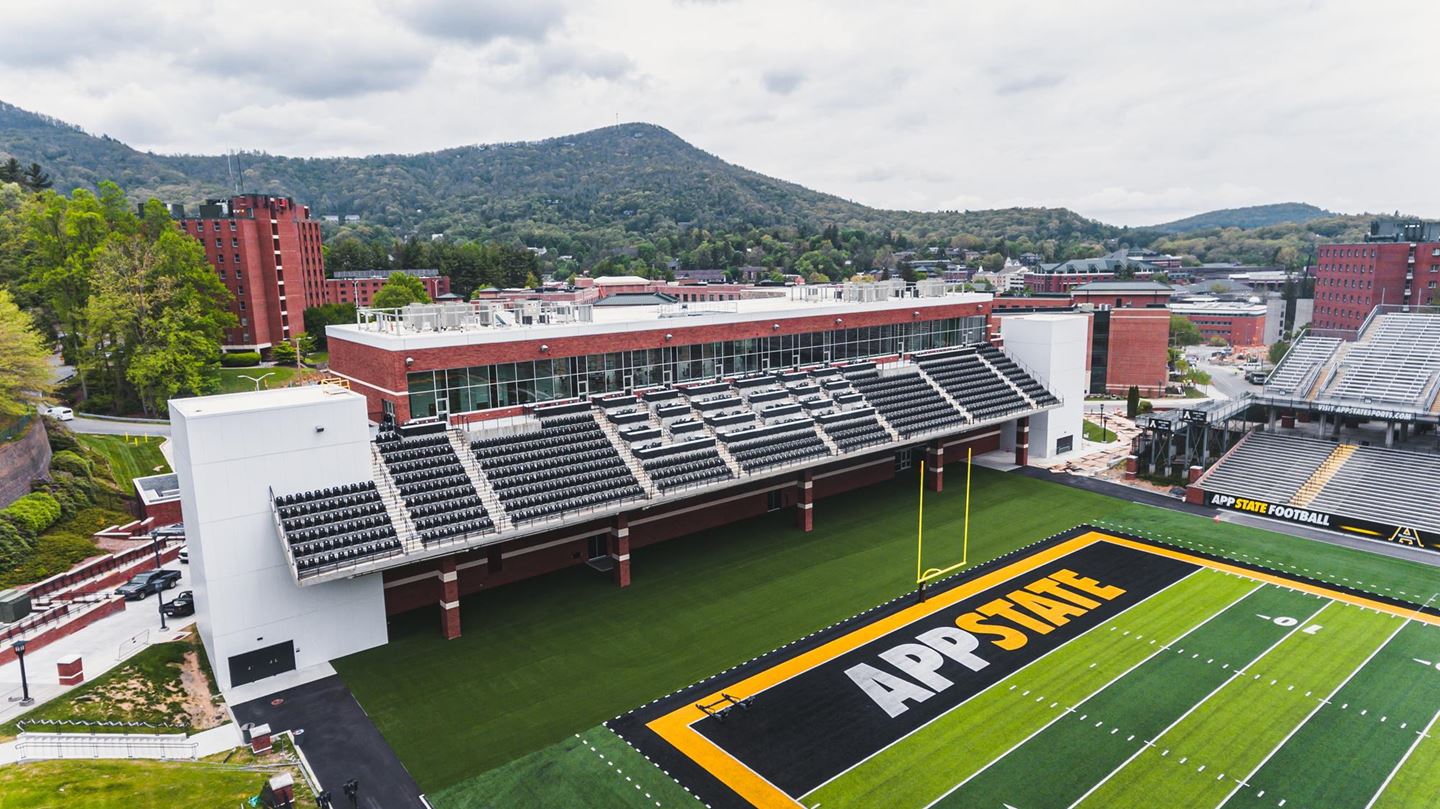 Last Updated on September 9, 2021 11:25 am
BOONE, N.C. – This season, for home football games in Kidd Brewer Stadium, App State Athletics is launching a new premium, field-level seating location called The Rock Garden.

The new venue will include a space of nearly 4,000 square feet located below the North End Zone Facility's club seats, toward the northeast corner of the stadium.

For $100 per ticket, it will feature premium lounge-style seating, food and beverage for purchase, and a private cash bar, as well as televisions to stay up to date with all of the college football action from across the nation. Cash or cards will be accepted for food and drinks.

App State fans in this new field-level location will be able to participate in the exciting team runout by cheering on the Mountaineers as they take the field from their team area in the new North End Zone Facility.

"App State Athletics continues to seek new and exciting opportunities to offer our fans a premier game day experience," said associate AD Spencer Bridges. "With the addition of The Rock Garden, ticketed fans will be able to cheer on their Mountaineers in a high-energy location that is in the center of the action."

For a chance to take part in this new offering, purchase at this direct link or call the ticket office at 828-262-2079.