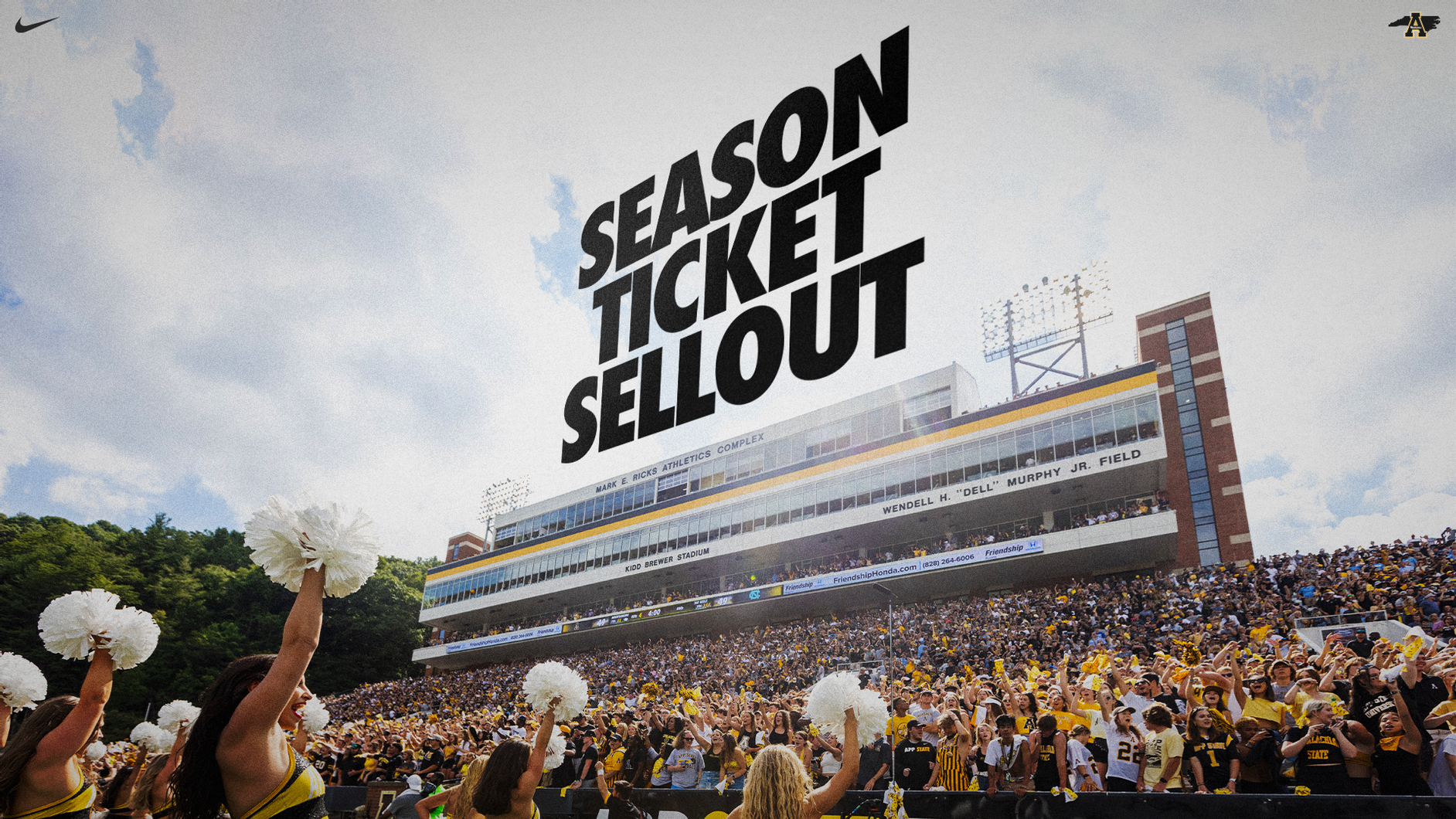 Last Updated on June 7, 2023 12:48 pm
BOONE, N.C. — For the second consecutive year, App State has sold out of football season tickets.
Gardner-Webb, East Carolina, Coastal Carolina, Southern Miss, Marshall and Georgia Southern are all coming to Kidd Brewer Stadium this season. All six opponents traveling to Boone made postseason appearances a year ago.
Stay tuned in the coming weeks for single-game ticket info on App State home games and road games, with current Yosef Club members receiving priority. Click HERE to join the Yosef Club.