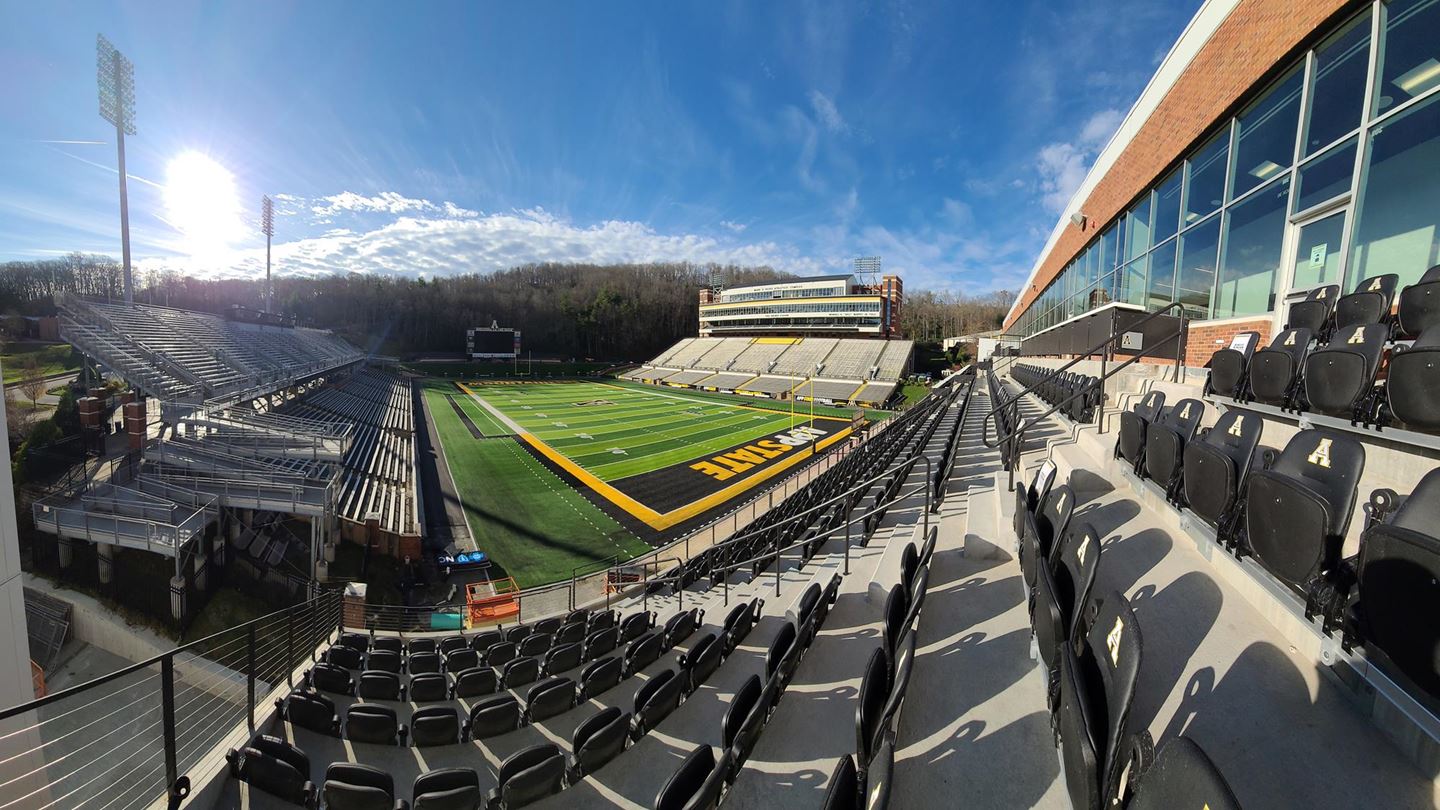 Last Updated on May 17, 2021 12:13 pm
BOONE, N.C. – Football season tickets for new customers and tickets for App State's Sept. 2 opener against East Carolina in Charlotte will both go on sale to the general public May 17, App State Athletics announced Friday.
 
Season Tickets:
Returning season ticket holders have until the end of the day Friday, April 30, to renew their tickets for their same seats as previous seasons. You can renew your 2021 Yosef Club membership and football season tickets online, as long as you have linked your account with the new Paciolan system. Do not create a new account if you have an existing account. If you need assistance, please call the Mountaineers Athletic Fund staff at 828-262-3108.
 
Those who have already expressed interest in new season tickets to the Athletics Ticket Office will be contacted between April 30 and May 17 about their seat allocations.
 
App State vs. ECU:
The much-anticipated season opener against ECU will be dubbed the "Queen City Takeover" as the App State faithful look to paint Charlotte in black and gold. Kickoff time for the Thursday night game at Bank of America Stadium (home of the Carolina Panthers) will be determined when the television assignment is made by ESPN this summer.
 
Current season ticket holders and Yosef Club members in good standing can purchase tickets to the game now by calling 828-457-1570 or 828-265-9288. All others will be able to purchase starting May 17 at appstatesports.com/tickets.
 
App State Athletics will release throughout the summer a special comic strip series featuring Yosef's journey for the Queen City Takeover. Look for additional promotions, licensed apparel and alumni activities surrounding the game as well.
 
Additional Home Game Information:
2021 single-game tickets for home games at Kidd Brewer Stadium will go on sale at a later date.
 
App State previously announced that its Sept. 18 home opener against Elon will serve as Family Weekend and will feature the 2021 Hall of Fame class and a special tribute to legendary coach Jerry Moore. The Oct. 30 game against ULM will be Homecoming.
 
Designations for other home game promotions and celebrations will be announced in the coming weeks.