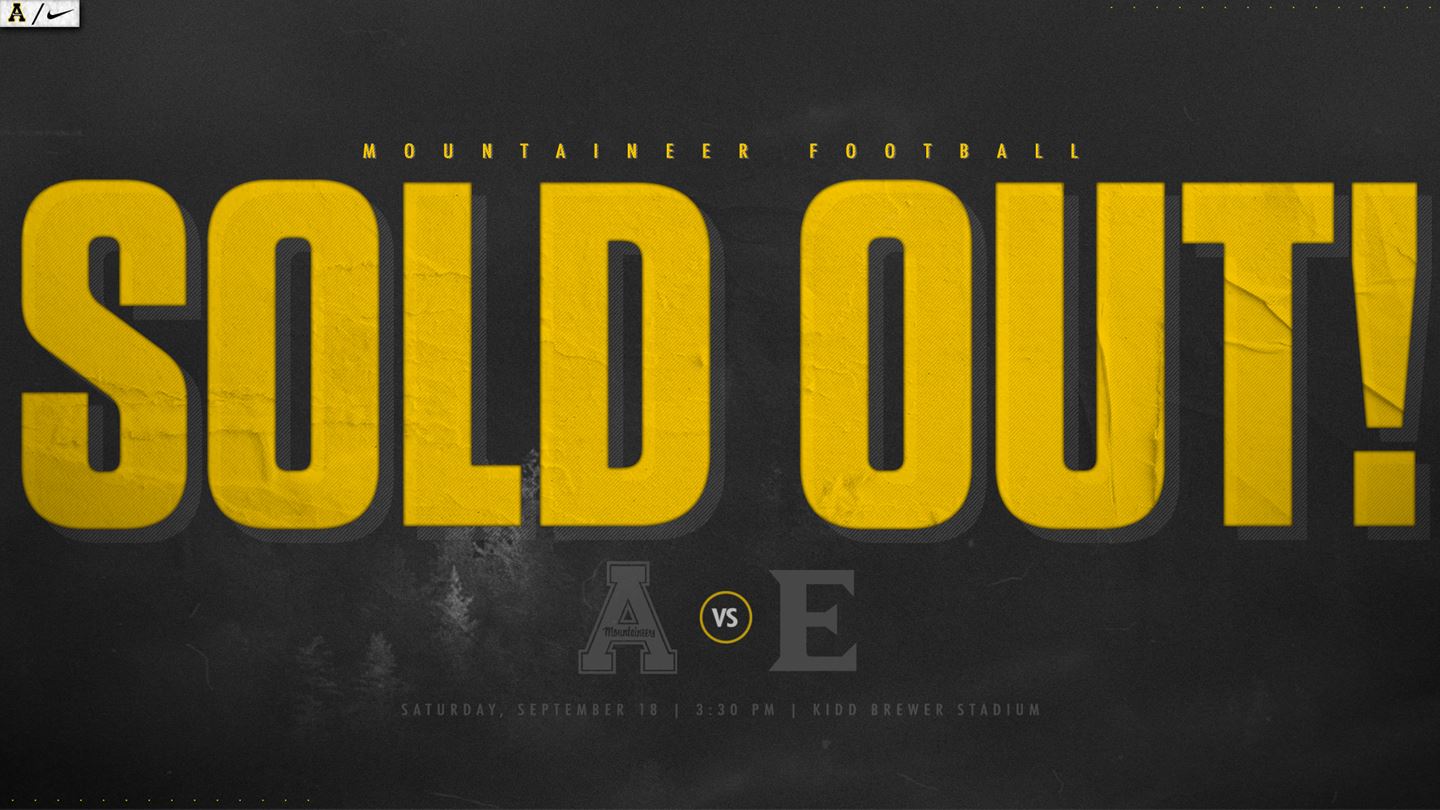 Last Updated on September 16, 2021 5:37 pm
BOONE, N.C. – This Saturday's App State-Elon football game at Kidd Brewer Stadium is officially sold out of tickets to the general public.

The first game of the season in Boone for the Mountaineers (1-1) will be a celebration of history and family. Among the festivities:
Kickoff is 3:30 p.m. The Mountaineer Walk will take place at 12:15 p.m., and gates open at 2 p.m. For more game day details, check out What's New for 2021 Football Game Days.

App State students can still reserve their mobile tickets for Saturday's game, but sales have ended for this week's student guest ticket program. Students should refer to their email for instructions on reserving mobile tickets.

The only tickets still available for purchase are a limited number of seats in two new premium areas:
App State started the season with a home game in Charlotte that resulted in a 33-19 win over East Carolina. The Mountaineers led the No. 22 Miami Hurricanes in the final minutes of a heartbreaking 25-23 loss this past Saturday.

Tickets for next Thursday's home game against Marshall (Sept. 23) are still being sold. Please visit www.appstatesports.com/tickets to purchase.