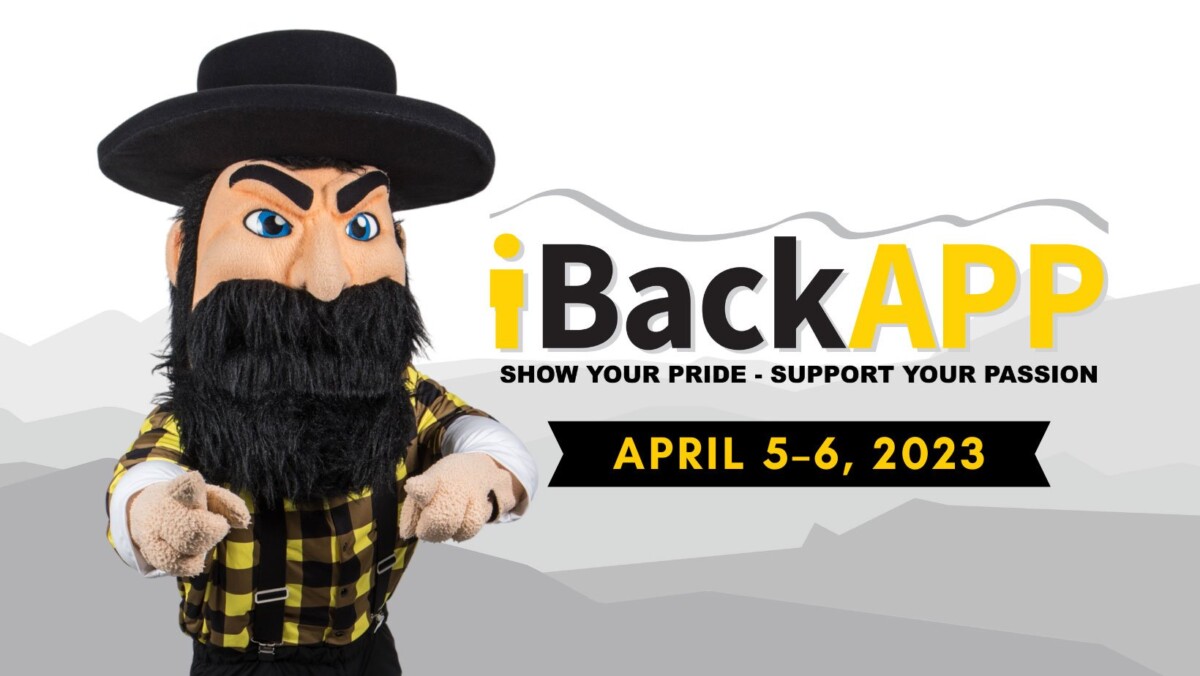 Last Updated on April 3, 2023 12:31 pm
BOONE, N.C. — App State's 10th annual iBackAPP event — the university's largest giving celebration of the year — kicks off at noon on Wednesday, April 5, and concludes at midnight on Thursday, April 6.
In 2022, funds were raised for 185 university programs, with more than 2,700 Mountaineers making financial contributions.
During iBackAPP, all members of the App State Community are encouraged to wear App State gear, post photos and videos on social media and consider making a gift of any amount to support past, present and future Mountaineers. Photos and graphics are available in the iBackAPP toolkit at ibackapp.appstate.edu to make it easy for participants to get into the spirit.
Each year, iBackAPP champions priority areas, which reflect the university's greatest needs and help concentrate individual contributions to create a greater impact. This year, the nearly 30 priority areas include scholarships and academic colleges, as well as the Mountaineer Emergency Fund, which offers assistance to students in financial need, and the Appalachian Fund, which supports the university's most critical needs.
The Appalachian Alumni Association's Alumni Chapters will host iBackAPP events in their local areas. For a list of scheduled events, visit ibackapp.appstate.edu and click on the iBackAPP Events tab.
To make a donation or to learn more about iBackAPP, visit ibackapp.appstate.edu.