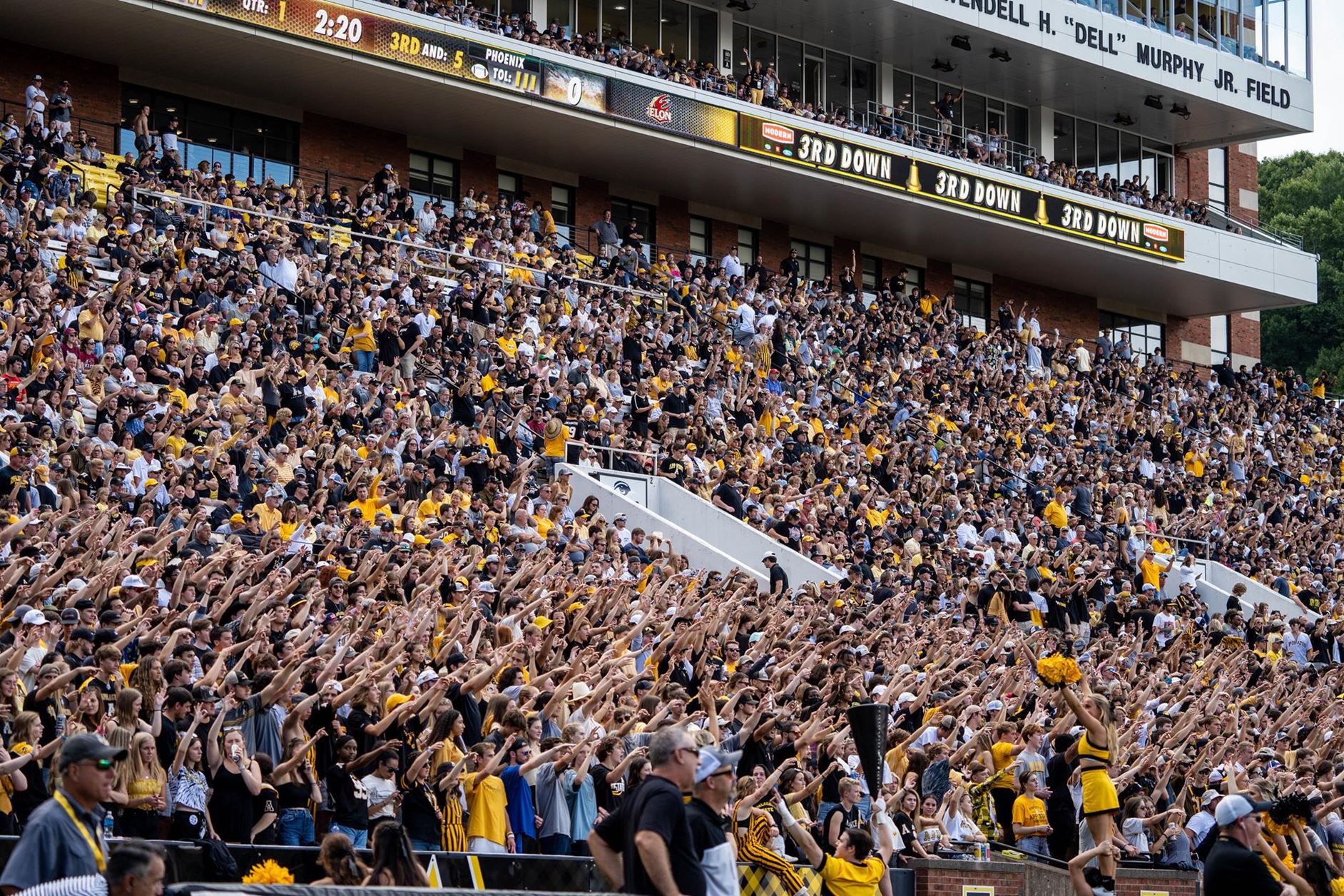 Last Updated on October 19, 2021 6:27 pm
Dear App Nation,
We are looking forward to our football game versus Coastal Carolina tomorrow at 7:30 p.m., televised by ESPN2.
Thank you for all your support so far this year. You have shown up in record numbers for our first two home games. Keep bringing that energy and passion and make Kidd Brewer Stadium one of the loudest venues in college football! Please come early, stay late, be loud, and be respectful of our opponent and visiting fans. We are all representatives of App State, and let's do it with class and sportsmanship without disrupting the play on the field as we have seen in some venues across America recently.
Those who do not adhere to appropriate sporting behavior may be asked to leave the game without warning, and could lose the opportunity to attend future events at Kidd Brewer Stadium.
We have a great opportunity to showcase on national television the energy, passion and traditions that make App State one of the best atmospheres in all of college football. Thank you again for your incredible support, and we look forward to seeing you at The Rock tomorrow.
App State Athletics