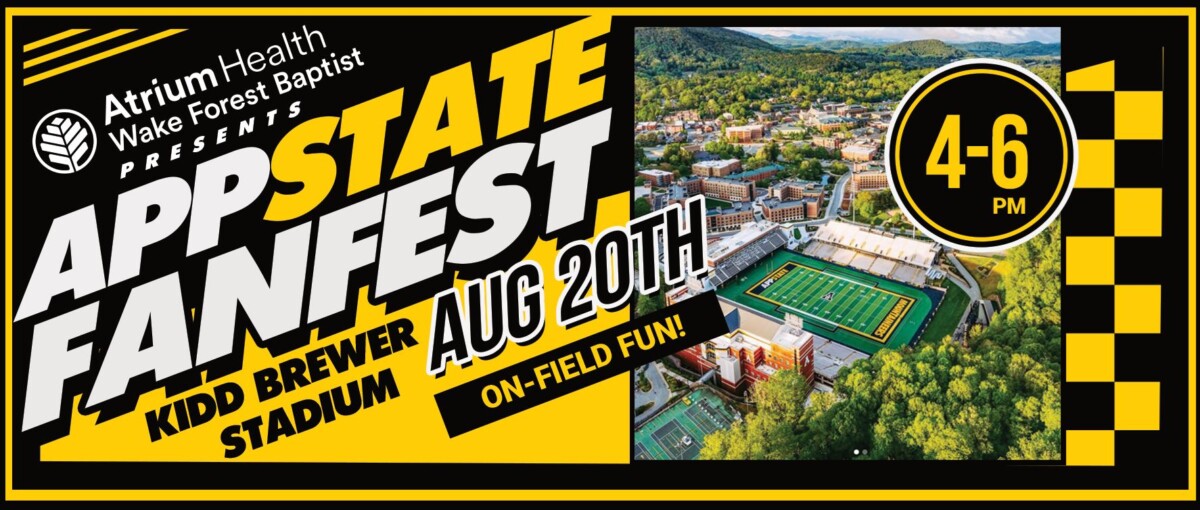 Last Updated on July 28, 2022 2:20 pm
BOONE, N.C. – App State Athletics will celebrate the beginning of the 2022-23 athletics calendar with FanFest, presented by Atrium Health Wake Forest Baptist, on Saturday, Aug. 20 at Kidd Brewer Stadium.
The event will run from 4-6 p.m. and will give fans the opportunity to interact with their favorite fall sport student-athletes.
The event will feature an hour-long autograph signing session from 4-5 p.m. with student-athletes from the football, volleyball, field hockey, soccer, cross country, cheer and dance teams.
Additionally, there will be inflatables, photo booth, games and much more. Concessions stands will be open for food and beverages, featuring some of the new options that will be available during the 2022 football season at The Rock.
Fans are encouraged to park in the Rivers Street parking deck.