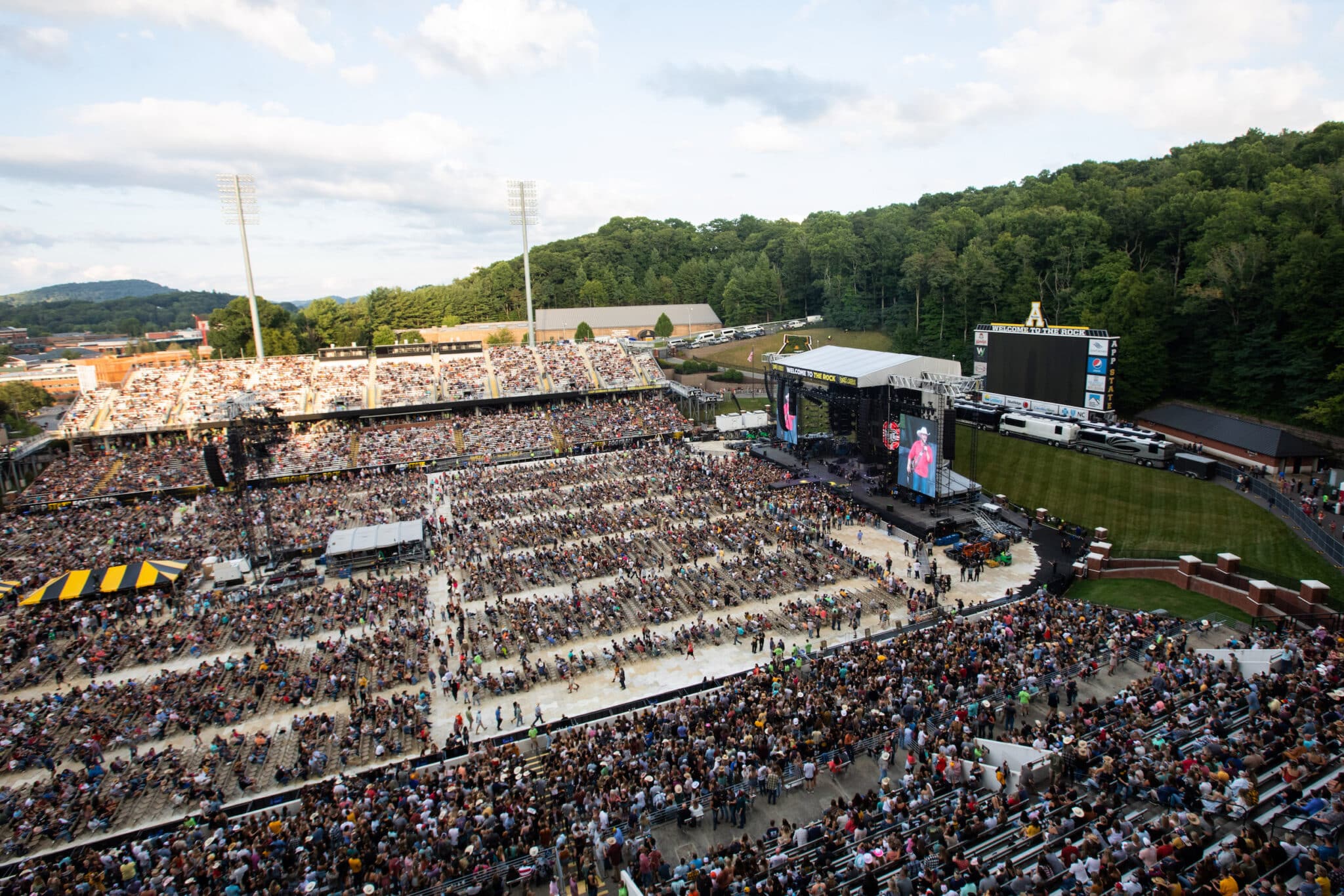 Last Updated on June 30, 2023 3:19 pm
BOONE, N.C. — Appalachian State University's new ELITE team is now hiring part-time staff to support a variety of campus events, including concerts, athletic events and commencement ceremonies ranging from 250 to 40,000 in attendance.
ELITE (events, logistics, implementation, technology and excellence) team positions are open to community members as well as App State students and staff who are interested in supporting customer service and security efforts at events held on the App State campus. Applications are being accepted on an ongoing basis.
App State annually welcomes more than 300,000 visitors to campus for special events. ELITE team members will assist guests at Kidd Brewer Stadium, the Holmes Convocation Center and other campus venues with customer service needs, mobile ticketing and wayfinding. They will also play important, behind-the-scenes roles through venue and backstage setup and assist directly with critical event safety procedures.
The ELITE team, which is managed by the Holmes Convocation Center, will be staffed primarily with part-time positions. Upcoming events supported by ELITE include the highly anticipated Darius Rucker concert at Kidd Brewer Stadium on July 29, as well as App State home football games this fall.
Current App State students may apply via the online job platform Handshake, and community members can apply via App State's Human Resources website. Current App State employees are also eligible to apply and may contact Jason Parker, director of the Holmes Convocation Center, directly at 828-262-7036 or parkerjc@appstate.edu to learn more.