Last Updated on February 20, 2015 4:03 pm
Following a week of temperatures below zero, and wind chills in the minus 30 degree range, the High Country once again sits in the path of another winter storm.
The National Weather Service has issued a Winter Storm Warning for the area from midnight Friday until 6am Sunday. Snow accumulations of 2 to 4 inches with up to a tenth of a inch of ice are possible.
*Graphics and video: NWS*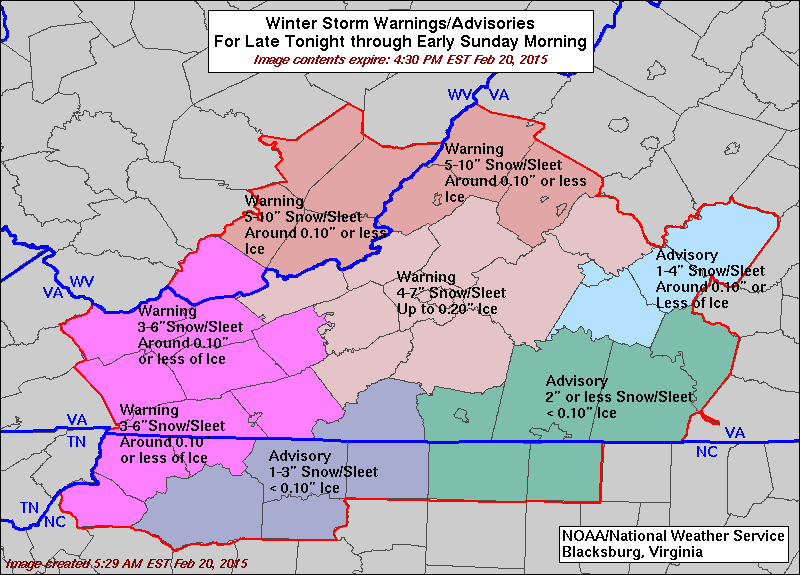 Forecast snow start time