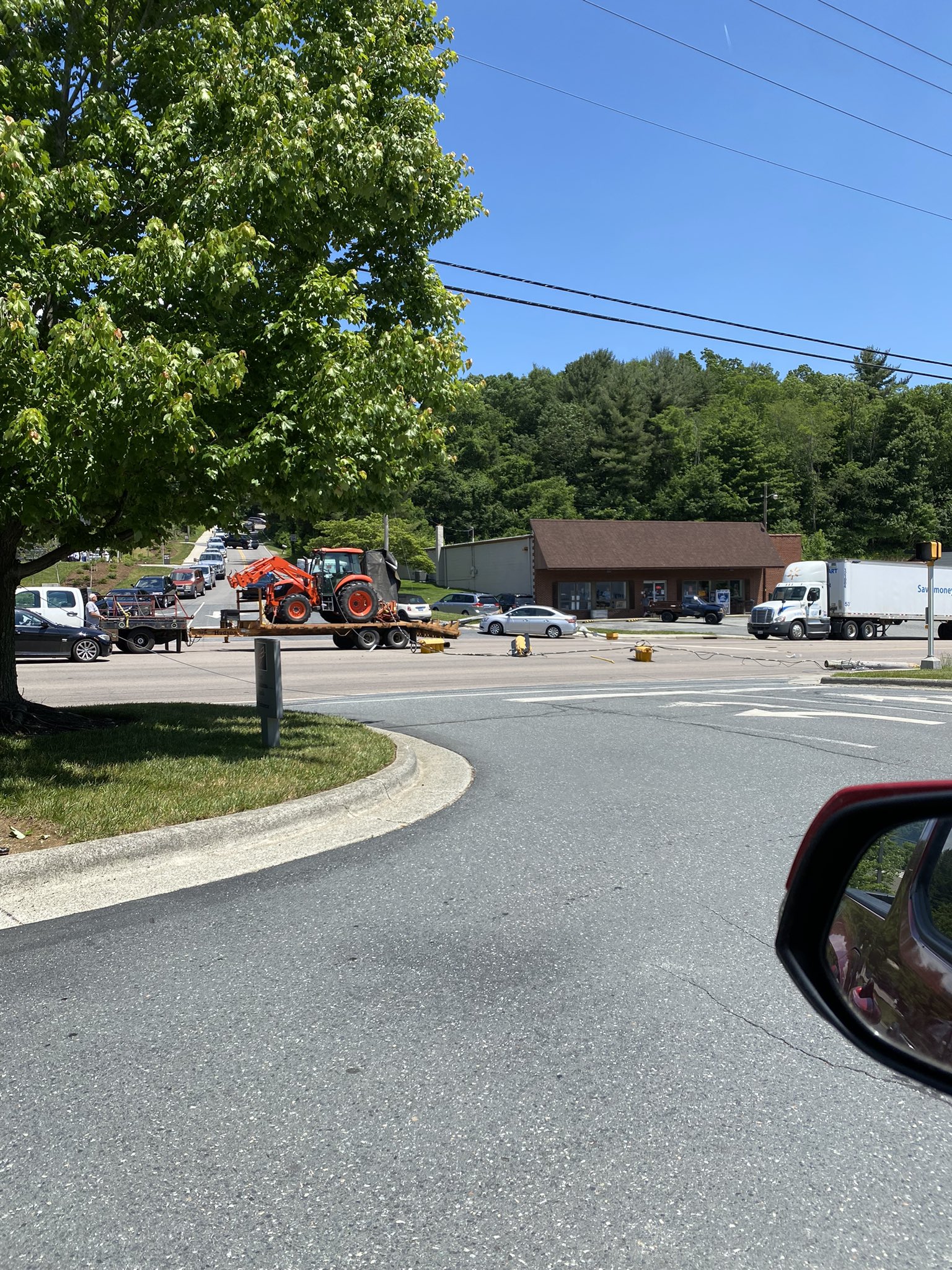 Last Updated on June 15, 2021 2:28 pm
---
DOWNLOAD THE UPDATED WATAUGAONLINE.COM APP TO GET NOTIFICATIONS OF TRAFFIC ALERTS. For iOS/Apple click here. For Android/Google click here.
---
A traffic accident that brought down traffic lights at an intersection in Boone lead to major travel issues on Monday.
The wreck, at the 105 extension and State Farm Road intersection, occurred around 2:45 pm. The single-vehicle involved hit a light pole and brought down the traffic lights, according to scanner dispatches at the time.
Traffic was diverted across all access points on the 105 extension and State Farm Road.
Crews from NCDOT were still working at the scene and law enforcement was still directing traffic as of 6:55 pm, according to Boone Police dispatch. The cause of the accident was not available from Boone Police as of early evening. *Update – the accident report was not available as of mid-afternoon Tuesday*
WataugaOnline.com will update as more information becomes available.
Video courtesy of Amy Barker
Photo courtesy of Craig Lancaster